BUY HIGH SPEED DOORS - ORLANDO
We provide a full catalog of high-speed doors for your facility. Our doors come in a variety of materials to weather anything that comes there way and are fully customizable to fit your needs. 
All of our high-speed doors are made for maximum durability and longevity. These doors are perfect for securing the interior of your facility and can be motorized. The doors Mid Florida uses are supplied from Albany and Aaron Bradley.
High-speed roll-up doors are typically made of PVC fabric or other plastics. These warehouse doors work great as a barrier between production areas or to block off restricted areas from unauthorized guests or employees. The quick moving action minimizes the chance of someone slipping into an unauthorized zone which can be both a safety and security concern.
Whether you need to improve security, partition different areas of your warehouse or maintain environmental conditions, high speed doors are perfect for your manufacturing space. The doors are rated for varying applications and can be installed quickly at a relatively low cost.
Mid Florida Material Handling can handle the complete design and installation of high-speed doors in your facility.  We pride ourselves on the speed and quality of our work. Contact us so we can find the right solution for your needs!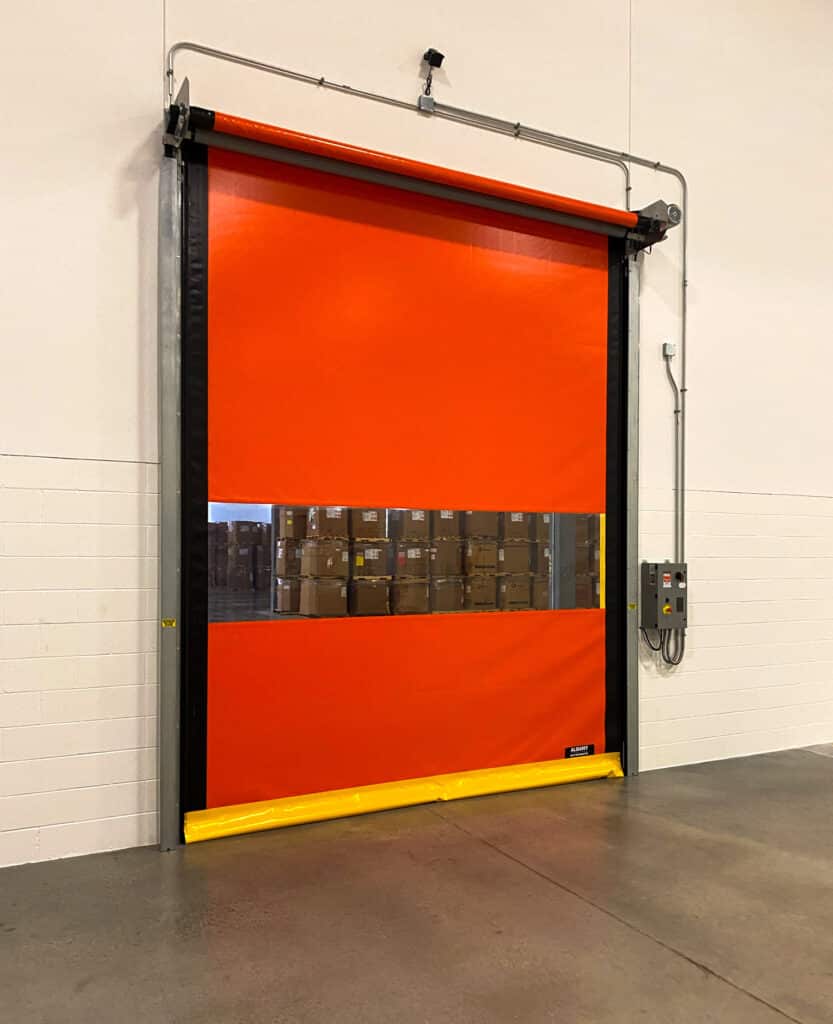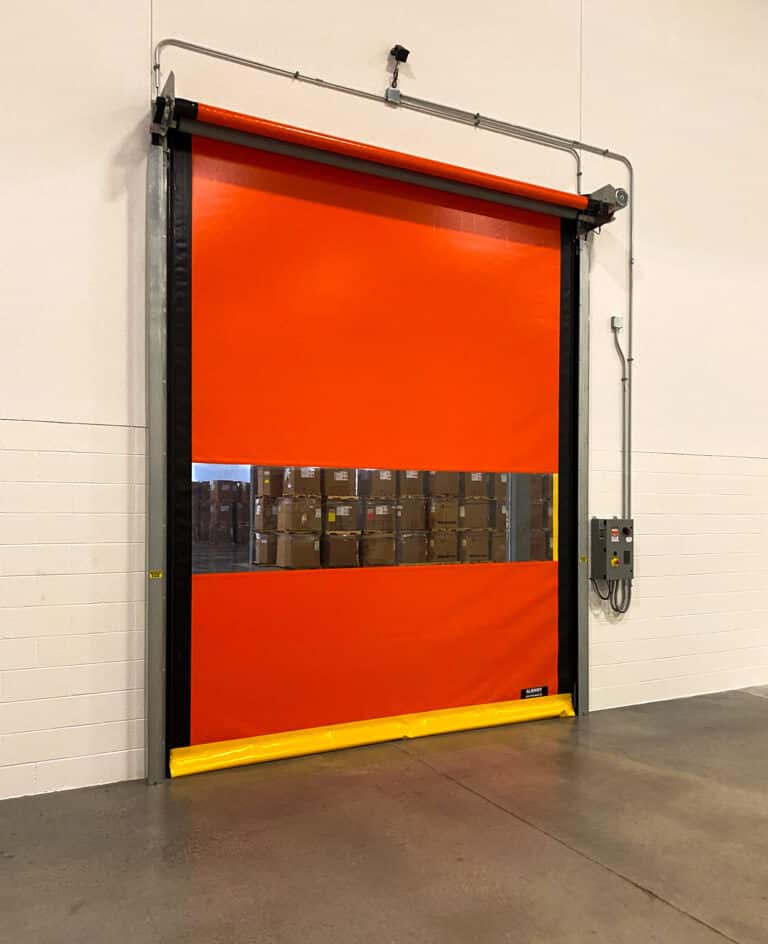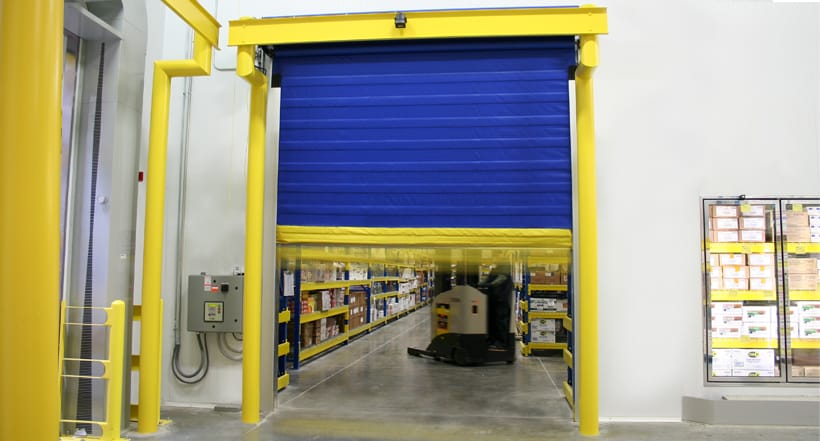 Call Today for More Info On Our
High-Speed Doors
Contact us for more information – we can help with any of your material handling projects. We offer a wide variety of high-speed door solutions for your warehouse. Please fill out the form to the right or reach out using the e-mail or phone below.