PALLET FLOW RACKING SYSTEMS
Pallet flow racks maximize storage space for a given footprint by using an inclined design. First, pallets are loaded into the top end of the slightly inclined system. Then, through the use of gravity and rollers, the pallets slide at a controlled rate to the front of the system.
This design allows for maximum storage density for a given footprint – ideal for high volume warehouses. Materials can be loaded in the rear and then unloaded from the front. This makes pallet flow rack the perfect system for products requiring "FIFO" (First-in, First-Out) stocking strategies. Utilize pallet flow systems for:
 Food and beverage industry where expiration dates need to be tightly controlled. 

Any high volume, low SKU operation.

Storage space maximization (largest # of pallet positions).
First-in, First-out warehouses
Mid Florida Material Handling has 40+ years of experience in the racking industry and has designed and installed numerous pallet flow racking systems. We offer complete design, sales and installation services. Contact us so we can find the right storage solution for your needs! Click here to view our full catalog.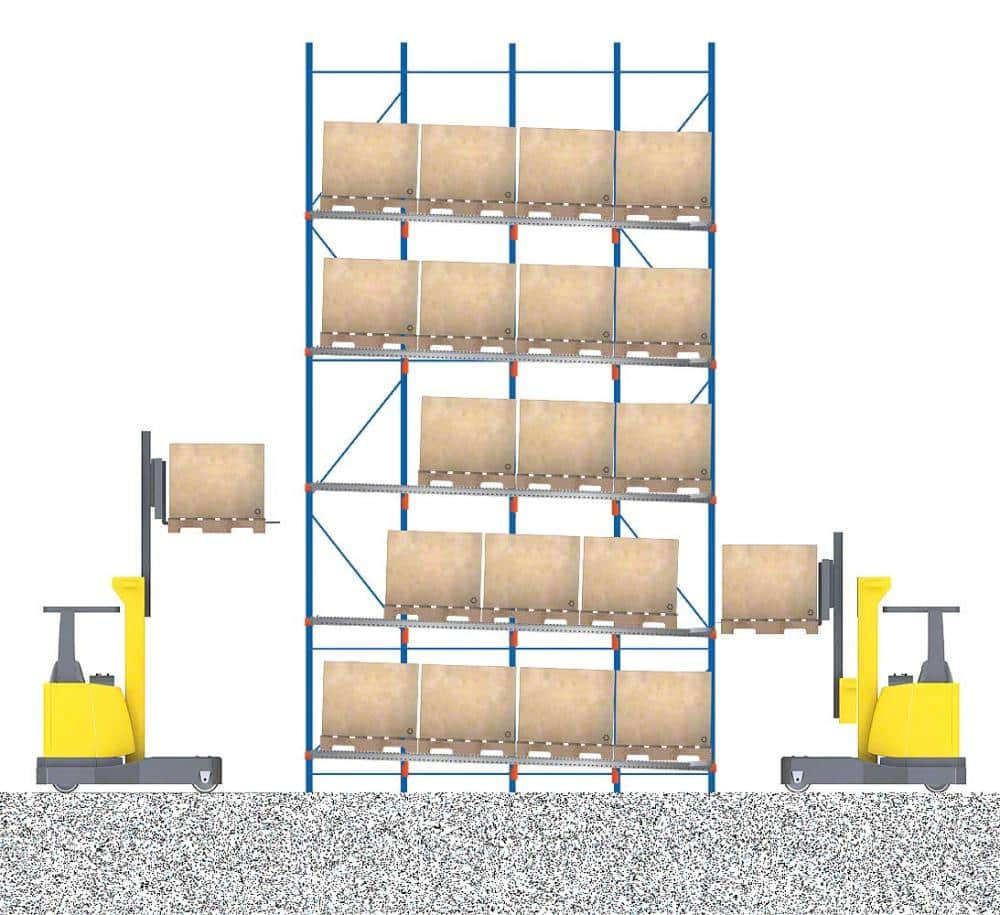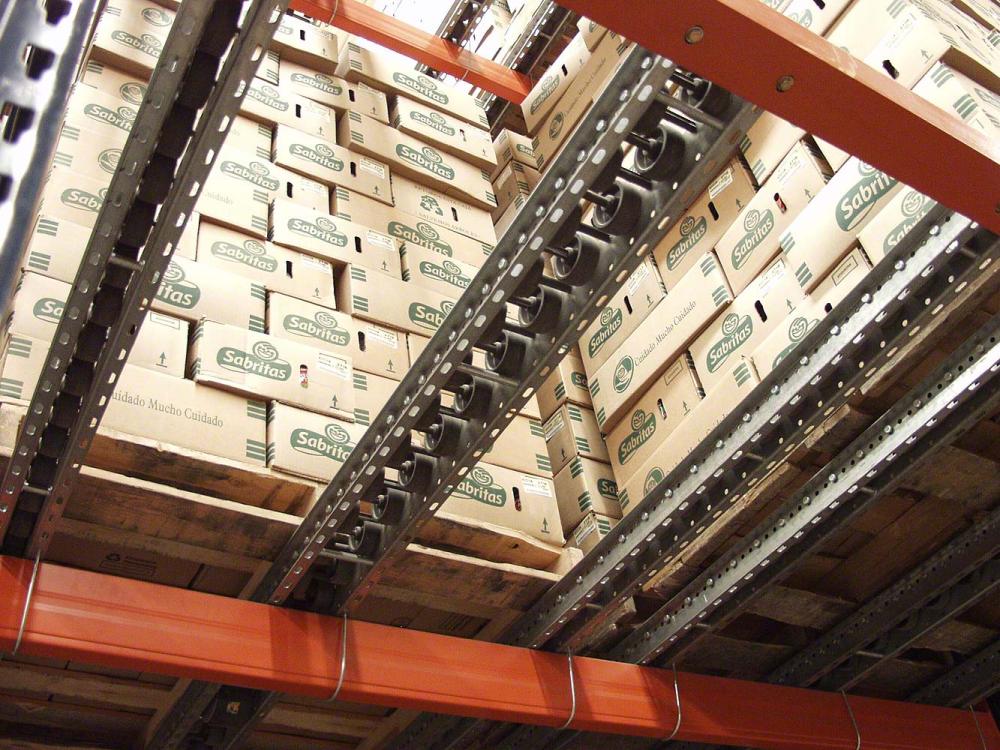 Find out more about our Pallet Flow Racking Systems
Contact us for more information – we can help with any of your material handling projects. We offer a wide variety of shelving and racking solutions for your warehouse. Please fill out the form to the right or reach out using the e-mail or phone below.