Interlake Mecalux is one of the leading providers of pallet racking, storage solutions and automated material handling systems in the United States. With three production centers (located in Chicago, Sumter and Pontiac) and one technological center (also located in Chicago) Interlake readily supplies systems throughout the country. From standard selective racking to high-capacity drive-in or even full AS/RS systems, Interlake offers the full-suite of warehouse storage solutions.
Interlake Mecalux was formed when UFC Interlake Holding Co. was acquired in March of 2009 by the Mecalux Group – expanding Mecalux's presence in the U.S. and solidifying its position as one of the largest material handling and storage systems provider in the world. The Mecalux group brings 50+ years of industry experience to the table, with a truly global reach both in sales and production. As part of the Mecalux group, Interlake Mecalux is supported throughout the world by production plants in Spain, Mexico, Brazil, Argentina, and Poland. The acquisition also allowed the Mecalux group to add several major customers within the U.S. while simultaneously giving Interlake the opportunity for a more global reach.
In addition to the expanded reach of the Mecalux Group, the addition of Interlake gave both companies the opportunity to expand their research and development, opening the possibility for major advancements in warehouse automation. This has resulted in impressive upgrades in technology such as pallet shuttles, AS/RS systems and even mobile-racking systems.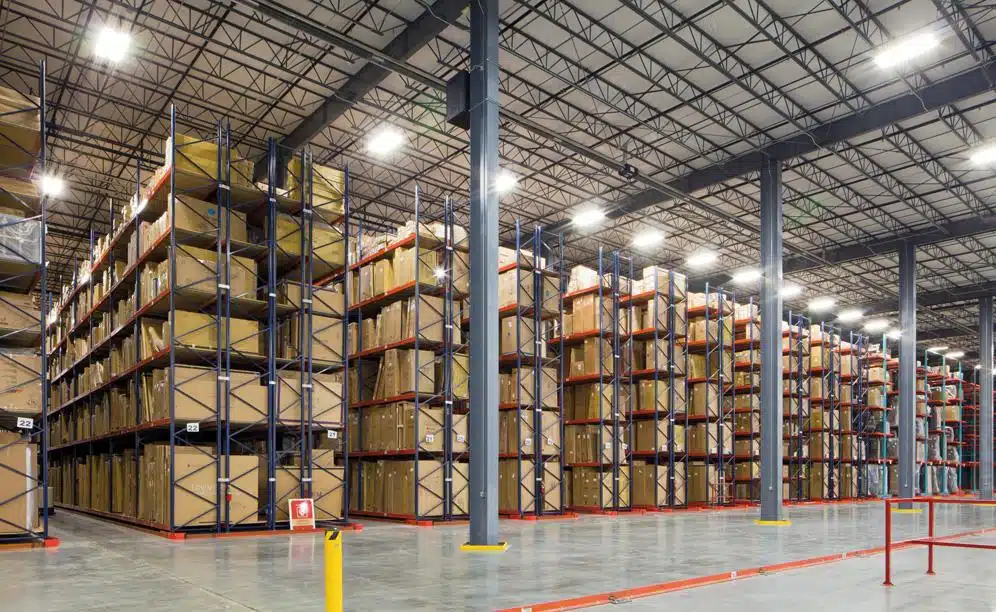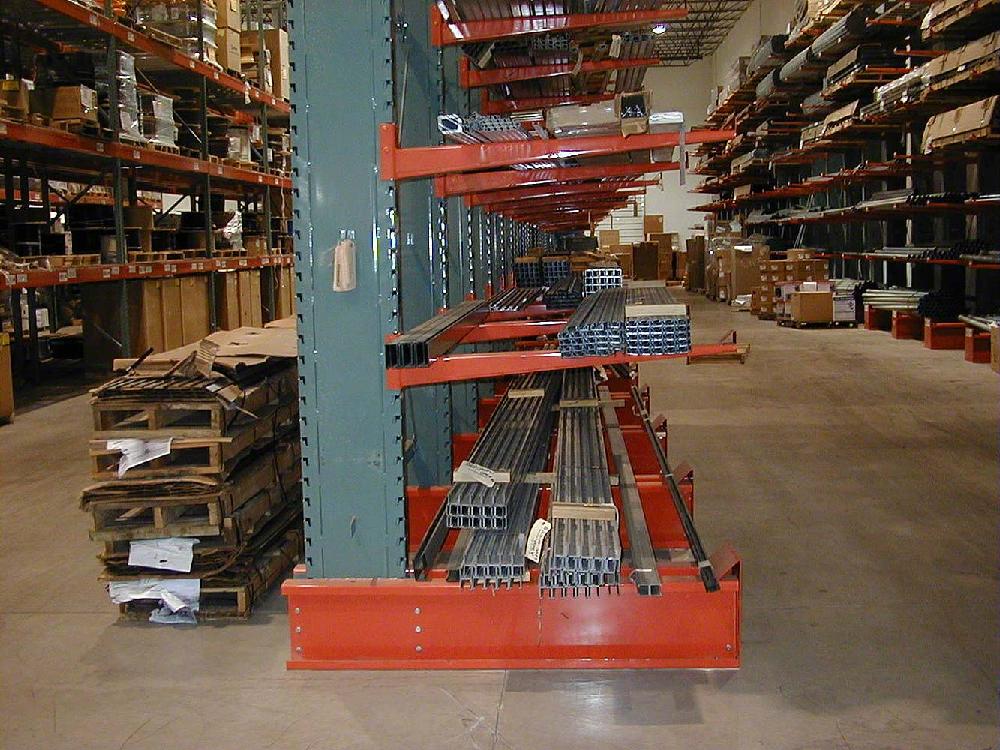 Selective Racking
Drive-Through/Drive-In Racking
Cantilever Racking
Pallet Flow and Carton Flow

Push-Back Racking

AS/RS Systems

Pallet Shuttle Systems 

Rack Supported Buildings
Interlake Mecalux is not new to this industry – they've been producing high quality storage systems for more than fifty years. Their manufacturing processes have been fine-tuned over the years and are considered industry-leading.
To ensure safety and durability, all racking components go through rigorous testing procedures to ensure strength and stability. All Interlake racking meets RMI standards and their manufacturing facilities are ISO9001 certified. You can count on Interlake products to be both safe and long-lasting.
Call Us About Interlake Pallet Rack
Contact us for more information – we can help with any of your material handling projects. From conception to installation – we offer complete services for your Interlake Mecalux pallet rack system.  Please fill out the form to the right or reach out using the e-mail or phone below.