Wire rooms are an incredibly versatile way of maintaining organization, restricting access or improving safety within your facility. Constructed from steel wire and assembled into modular frames, wire rooms can be designed to fit any application. Common uses include server rooms, driver safety cages, tool cribs, valuable parts storage and even holding cells. 
Wire panels come in a variety of standard frames and wire spacing that can meet most basic needs. However, for non-standard applications, panels can be constructed from varying types of wire (material, spacing) or even polycarbonate. Additional reinforcements and posts can also be added. These parameters can increase safety and security in your application, be used to meet DEA drug storage codes or simply make the wire cage a better fit for your facility.
Mid Florida Material Handling has years of experience in designing and installing wire cages and rooms. Our team would be happy to help you design yours. We offer drawings and quotes, free of charge. Please give us a call or fill out our contact form and we will be in touch!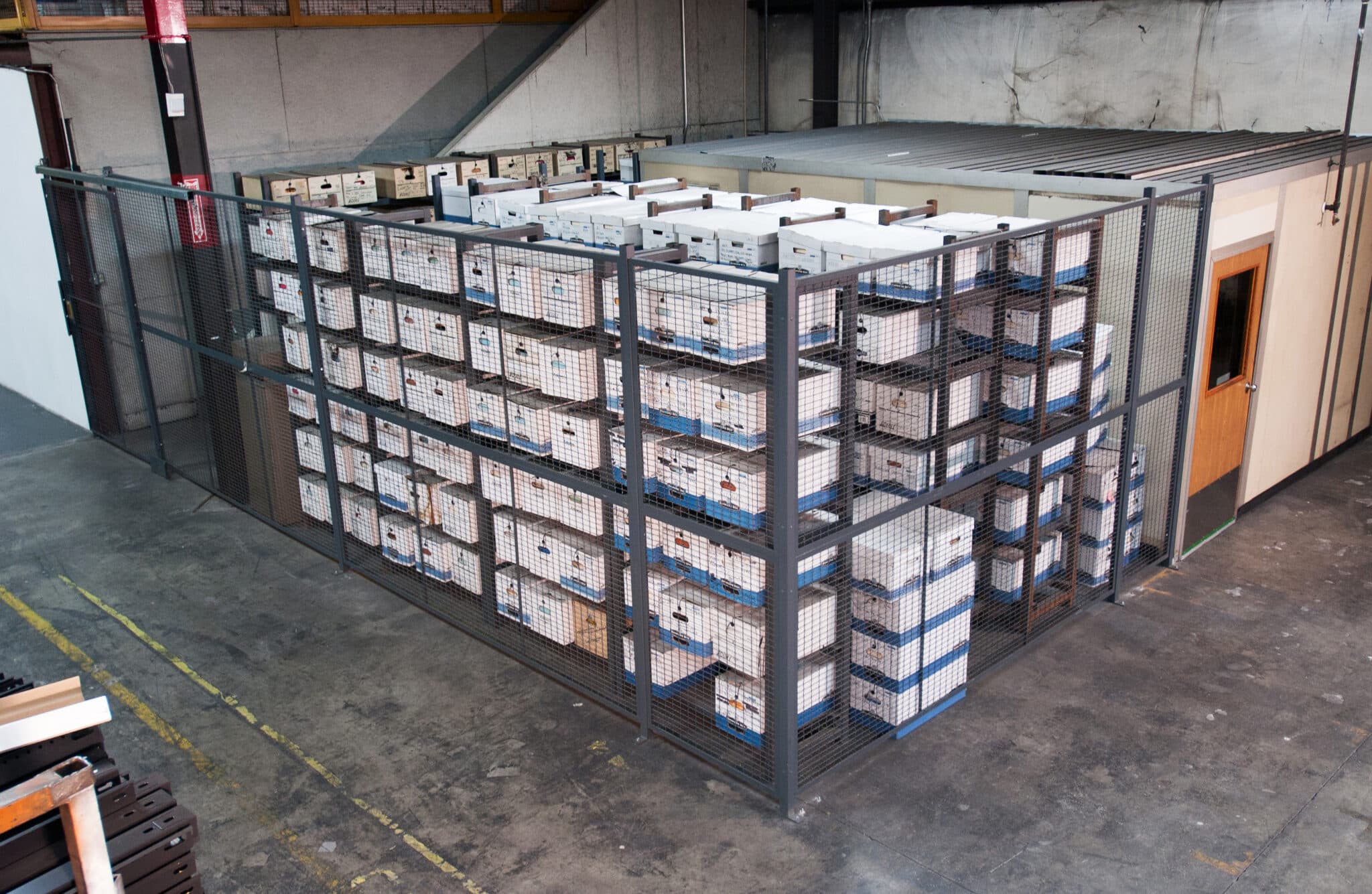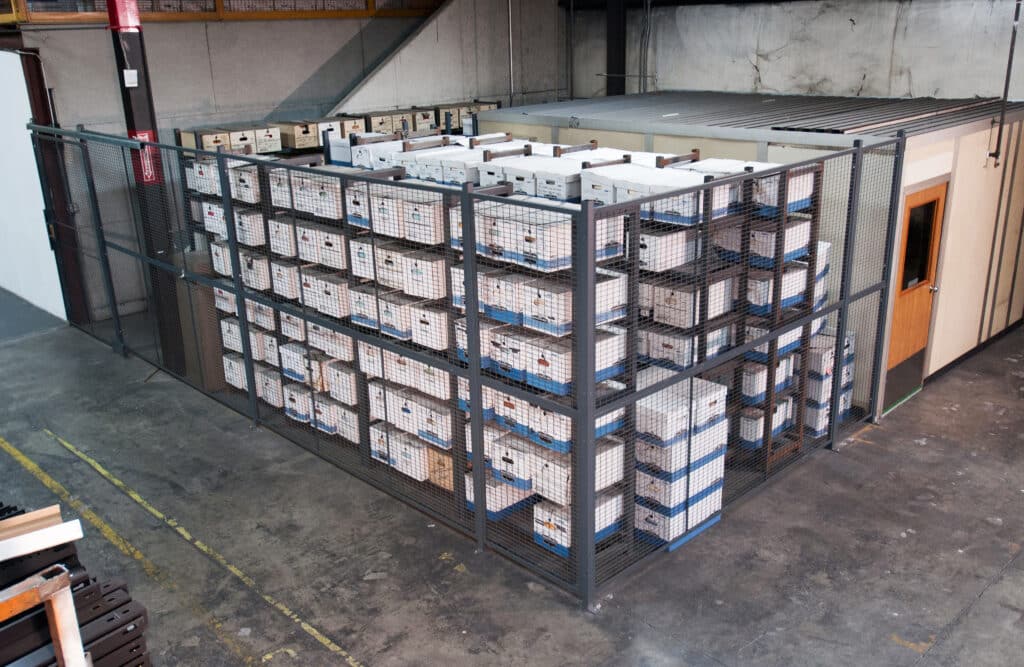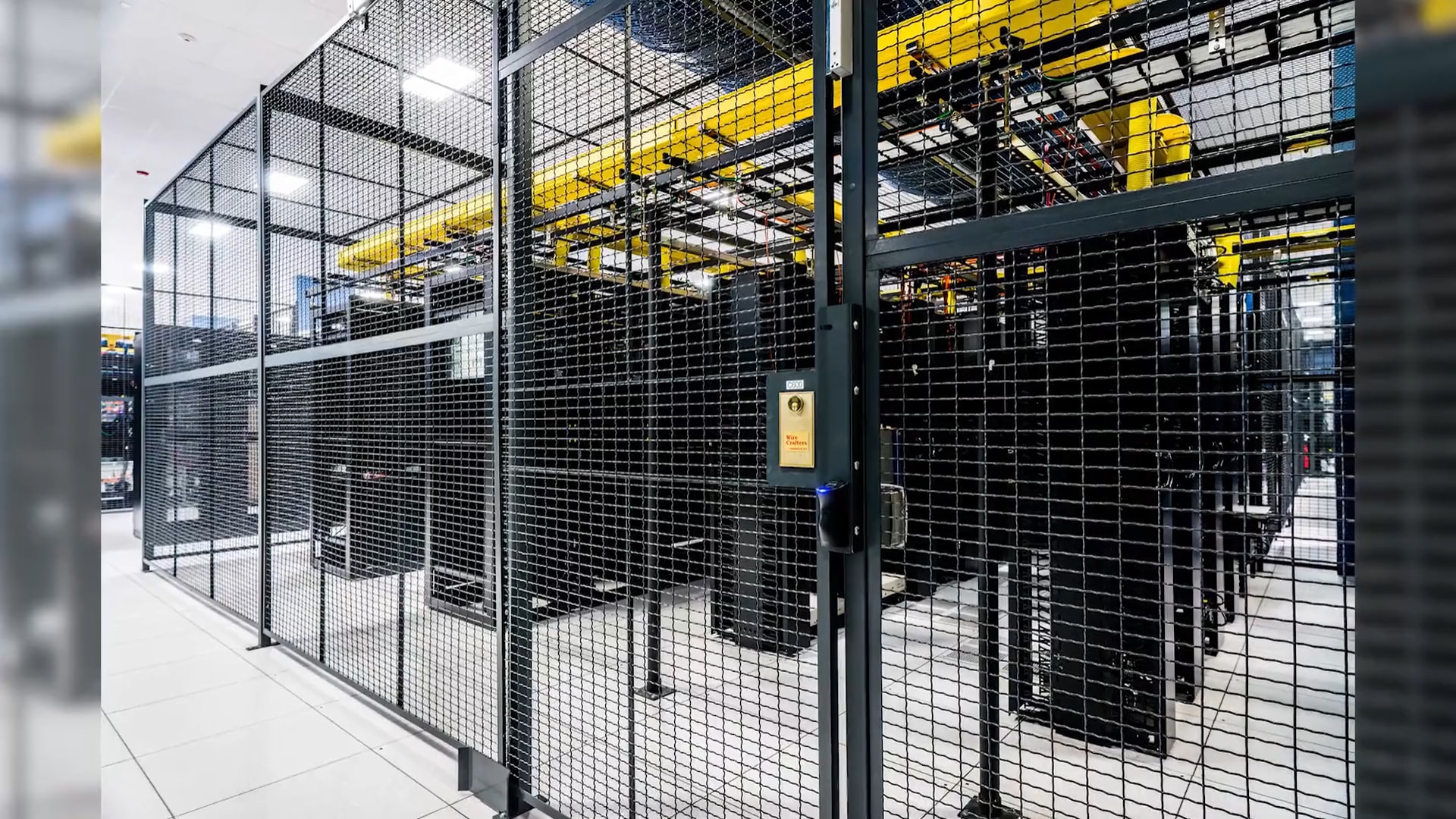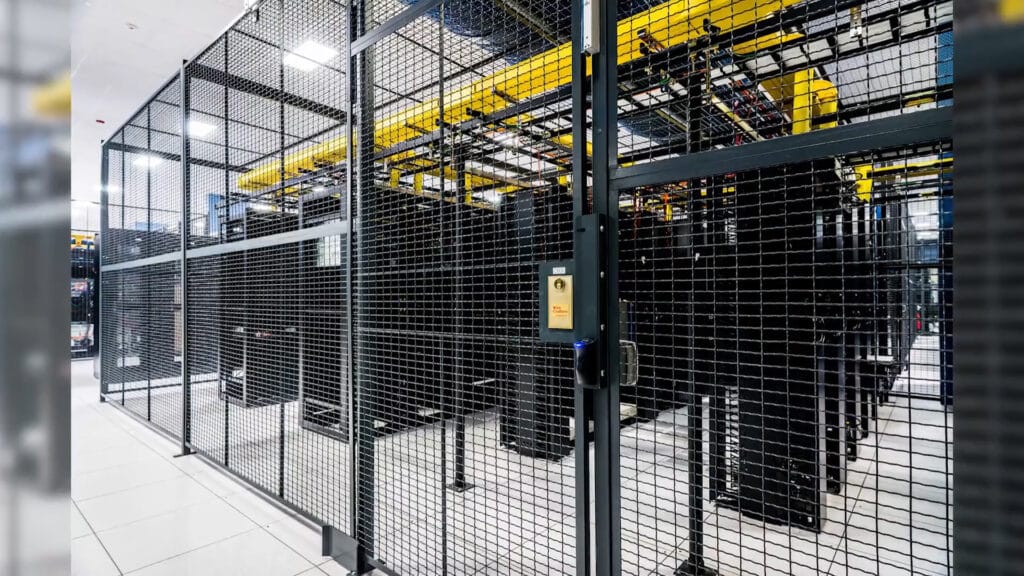 Simple, easy installation
Modular, can be re-arranged or expanded
Improve security of valuable goods
Improve organization
Doesn't require new electrical, HVAC, plumbing
Easy removal if necessary

Can be free-standing or attached to existing walls
Sliding Doors

Self-locking, Self-closing Doors

Vertical Rise Doors

Service Windows

Benches

Custom Locks

Flush-to-Floor Panels 
Call Us About Our Wire Cages
Contact us for more information – we can help with any of your material handling projects. From conception to installation – we offer complete services for your new wire room, cage or partition project.  Please fill out the form to the right or reach out using the e-mail or phone below.
Get A Free Quote or Info: