Increased Warehouse Space
Mezzanines are column-supported platforms built up from the existing floor of a warehouse or large facility. Generally, they are made from steel and are used to create a second or third floor that can be utilized for office space, production space, locker rooms or storage. In other words, by building upwards with a mezzanine you can increase your usable space by two to three times. 
These platforms provide an economical solution to limited space issues and new areas for business. Let our expert team develop the mezzanine to maximize your facility's space.
Our team has over 40 years experience designing and installing mezzanine systems. This experience and commitment to quality makes us the perfect company to handle your project. Our talented staff will not only design the perfect mezzanine for you, but will install it as well. Call us today to talk to one of our experts. 
Our quality of design and installation is the best in the industry – and we like to let our work speak for itself.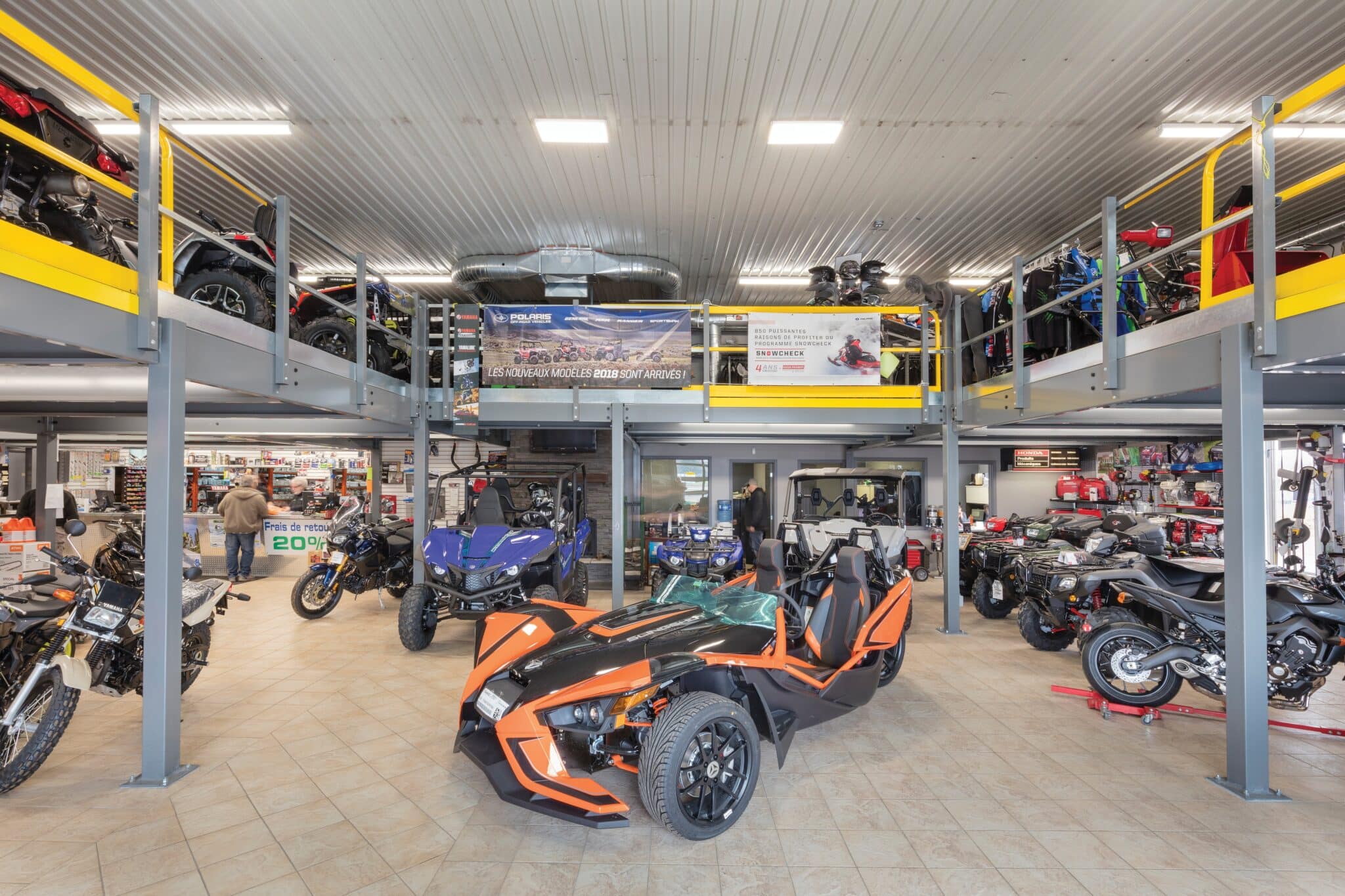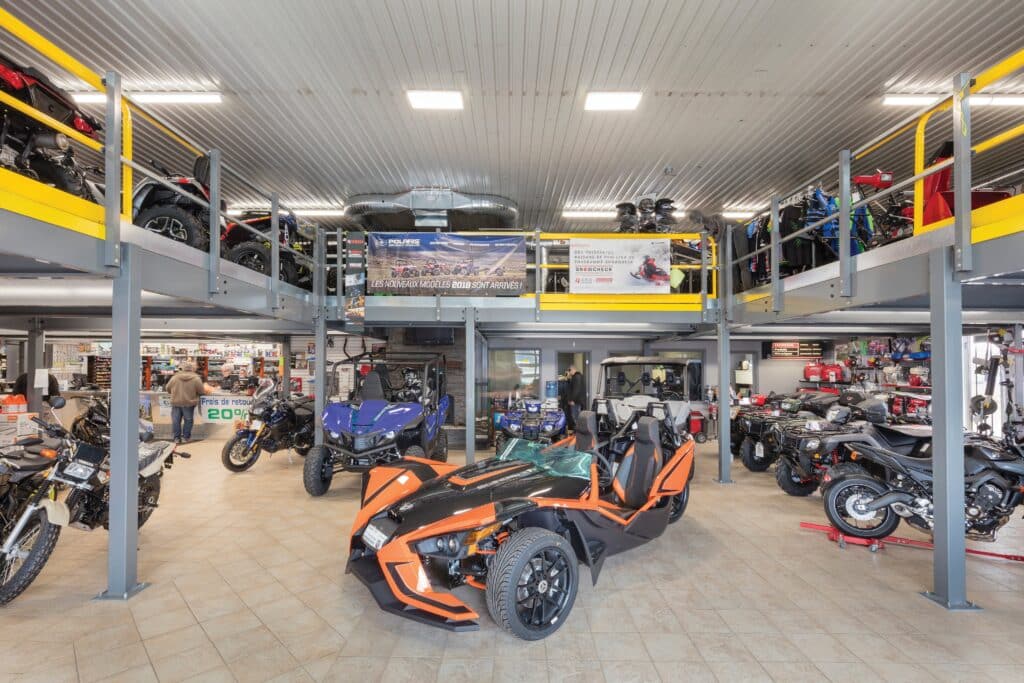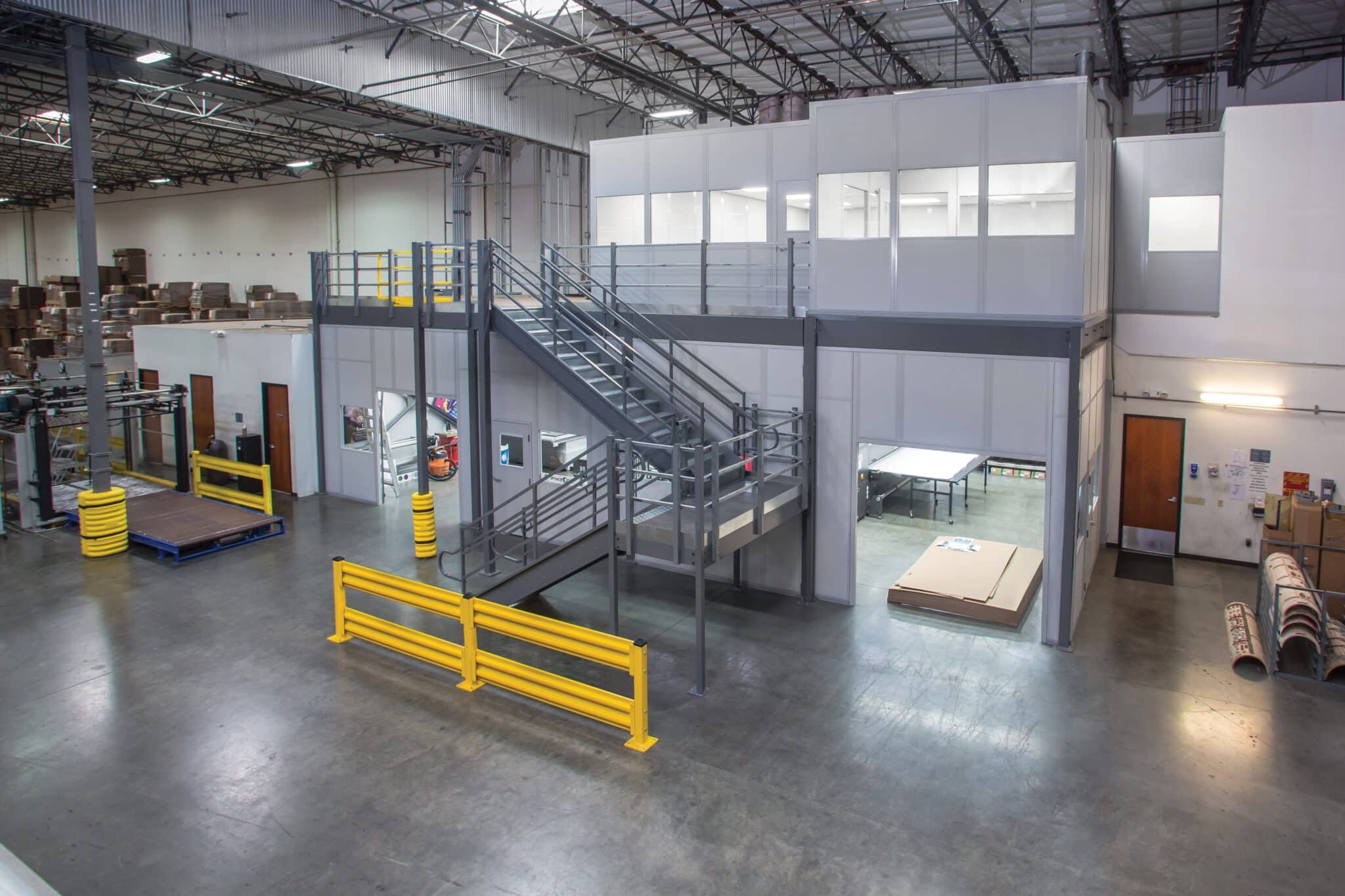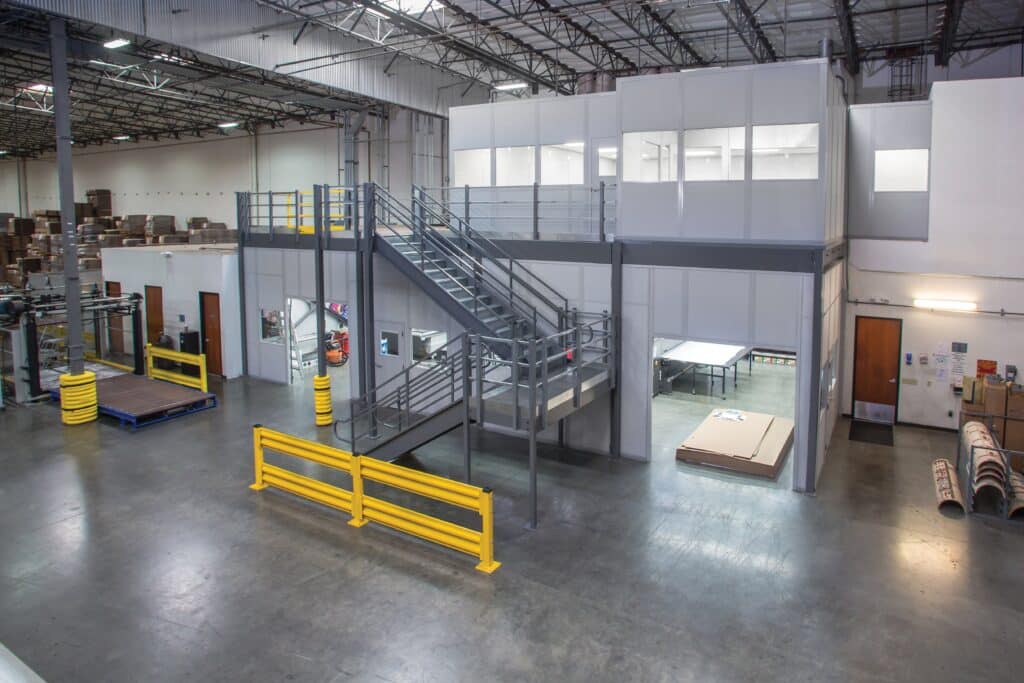 Increase your warehouse space at a fraction of the cost
Quick design, delivery and installation
Modular and can be expanded if needed
Custom designed for your space
Easy removal if necessary

High quality steel and precise engineering means they're designed to last

Easy install of additional mezzanine floors 
The strength and stability of a mezzanine system comes directly from the material it's built from. Due to this, we think it's critical to use only the highest quality steel to construct our mezzanines. These materials provide the perfect balance of cost, quality and precision for a long-lasting, durable mezzanine.
With our decades of design experience and high quality materials, you can trust Mid Florida Material Handling to design your warehouse mezzanine.
Call Us About Our Mezzanines
Contact us for more information – we can help with any of your material handling projects. From conception to installation – we offer complete services for your new mezzanine project.  Please fill out the form to the right or reach out using the e-mail or phone below.
We Design Mezzanine Platforms In Every State