Stay cool and cut costs with a new commercial fan.
Industrial HVLS fans are engineered to move large volumes of air at low speeds, which means they consume significantly less energy compared to traditional high-speed fans or air conditioning systems.
Unlike standard high-speed fans, which create rapid and often turbulent airflow, HVLS fans generate a gentle, consistent breeze that circulates air effectively throughout your space.
This steady air movement helps maintain a more comfortable environment by preventing hot or cold spots, reducing humidity, and improving overall air quality.
As an Orlando based turn-key service provider, we're here to help you select the right fans for your unique needs. Contact us today for a free quote.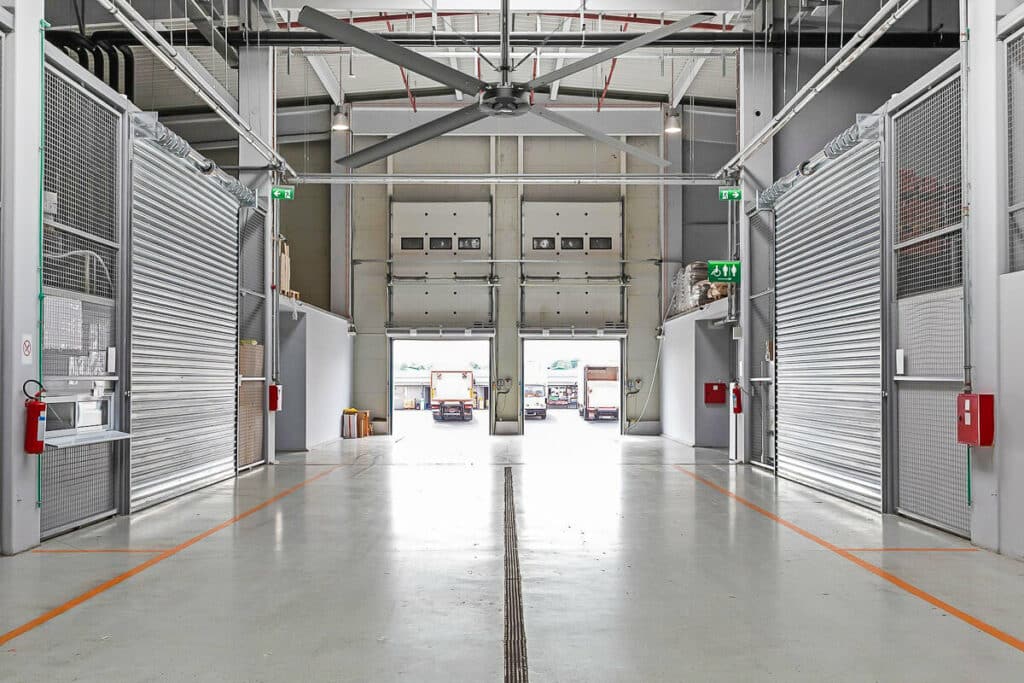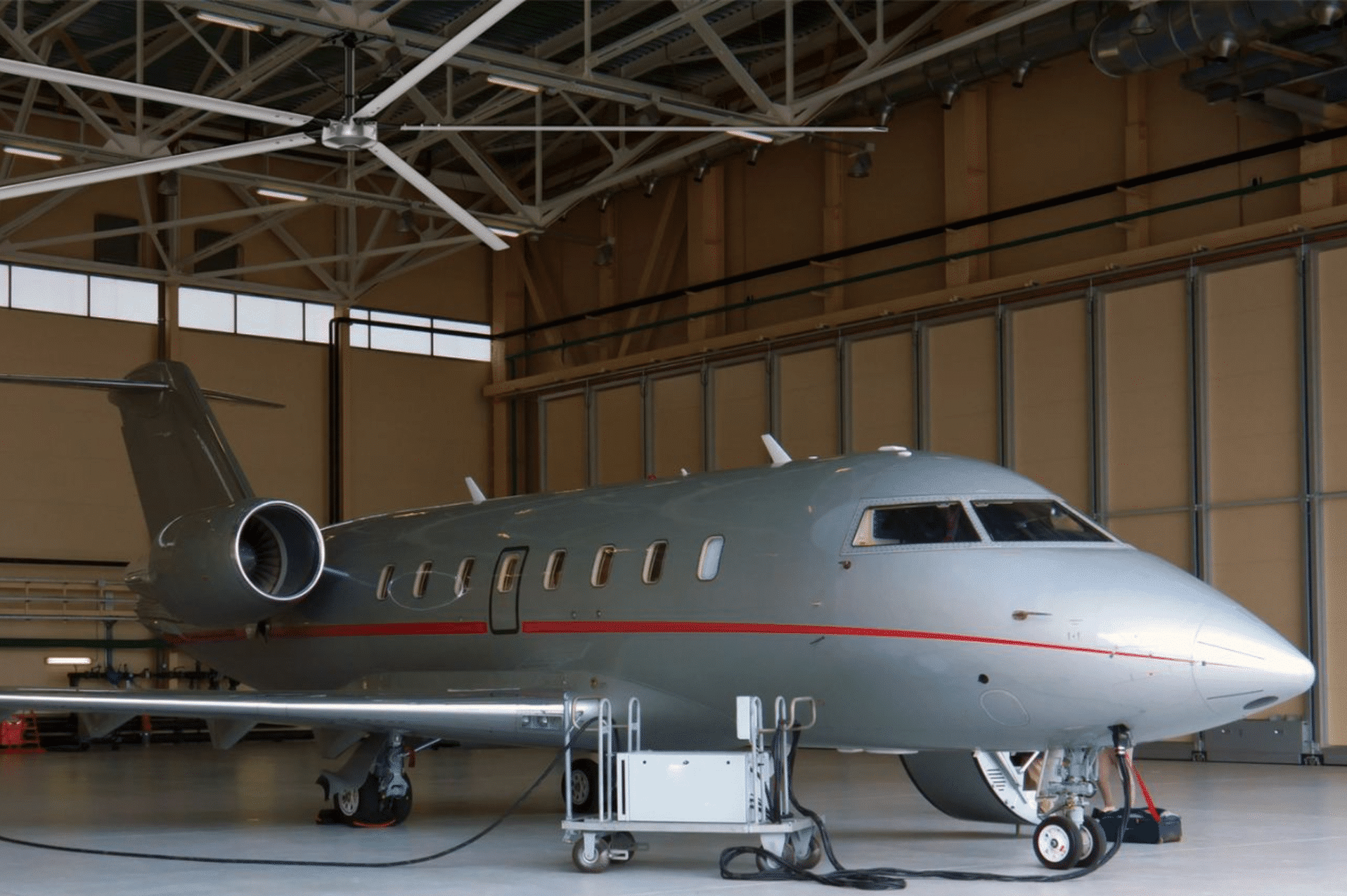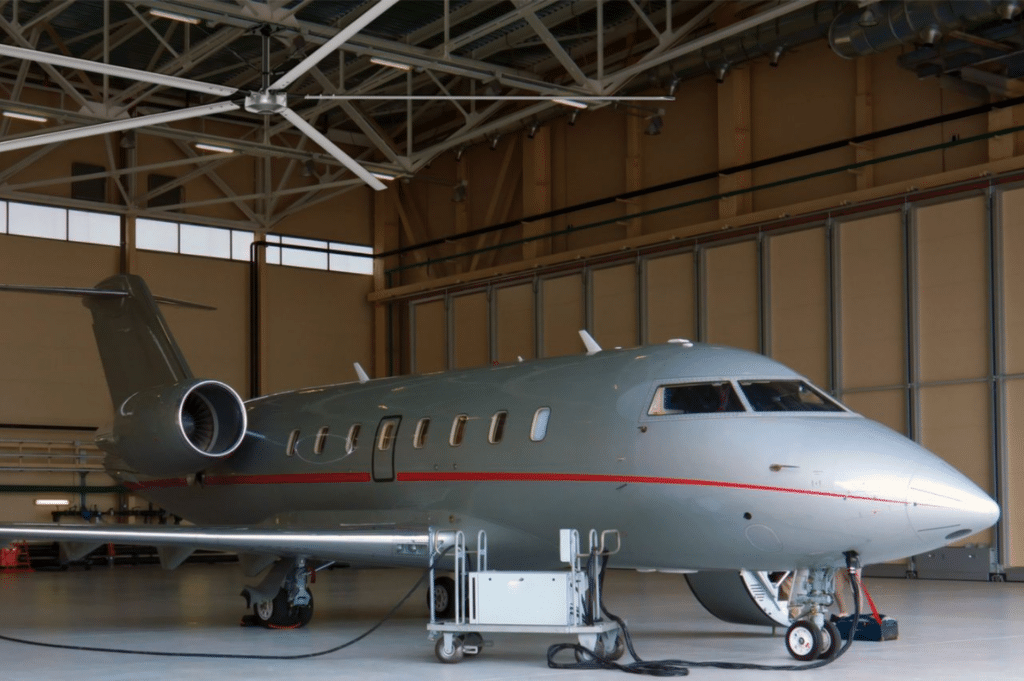 We're proud to work with Hunter Fan Company, the inventors of the ceiling fan and a trusted brand since 1886.
Save Up to 30% in Energy Costs
HVLS fans are highly efficient at improving air circulation in large spaces. This reduces your reliance on expensive heating & air conditioning systems, saving you up to 30% in energy costs.
During the colder months HVLS fans move hot air trapped at ceiling level back down to ground level through a process known as destratification. This helps to ensure heat is evenly distributed throughout your facility.
Improved Work Environment
Workers and occupants in industrial and commercial spaces often report increased productivity and comfort when HVLS fans are used. Industrial fans can create a cooling effect of up to 10 degrees Fahrenheit. 
The consistent airflow created by HVLS fans helps to control humidity and moisture, prevent product spoilage, reduce odors, deter pests, and disperse airborne contaminants.
Making climate control a breeze
Use Cases for Industrial HVLS Fans
Industrial and commercial fans are useful for a wide range of applications, including: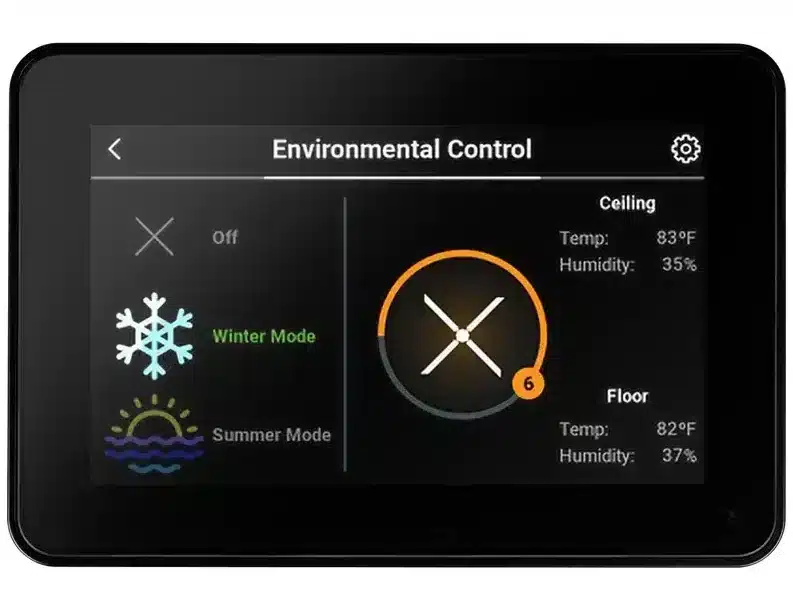 Optional touch screen control panels make it easy to monitor and adjust settings for up to 30 HVLS fans from a single location.
Engineered for maximum efficiency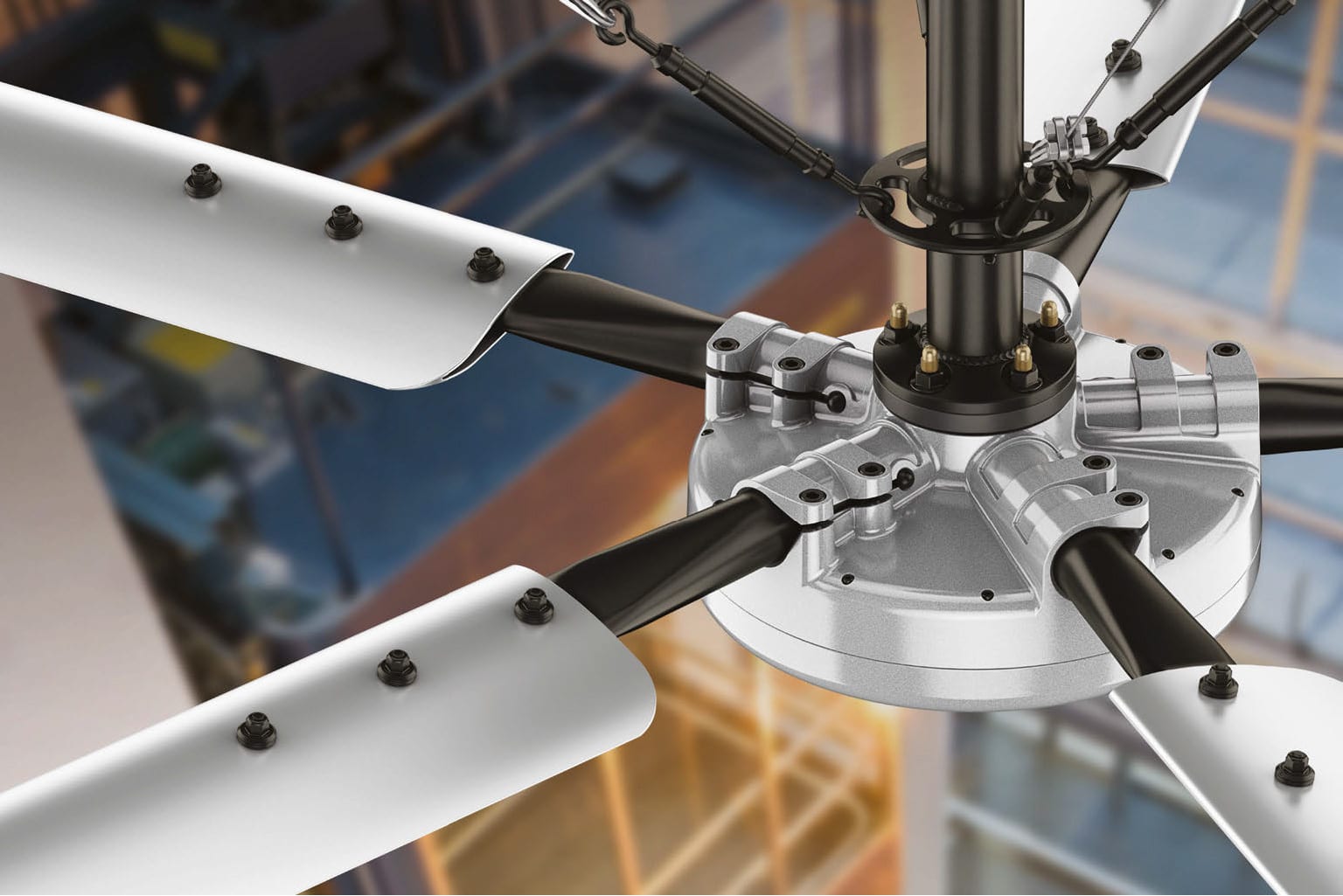 Designed and tested for superior strength
Hunter fans are backed by a limited lifetime warranty
Provides powerful yet quiet performance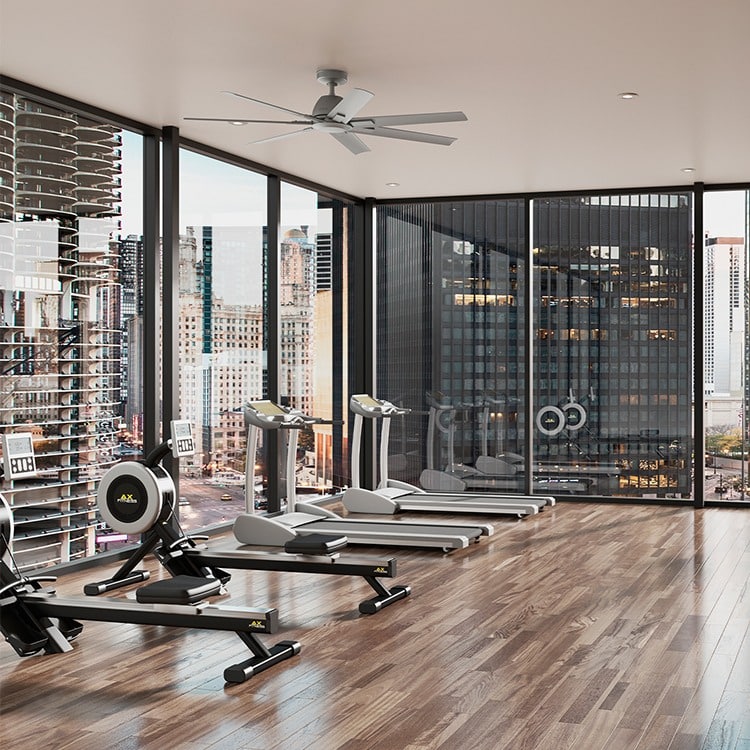 HVLS fans can be placed where they're needed most, making them perfect for a wide variety of businesses and industries.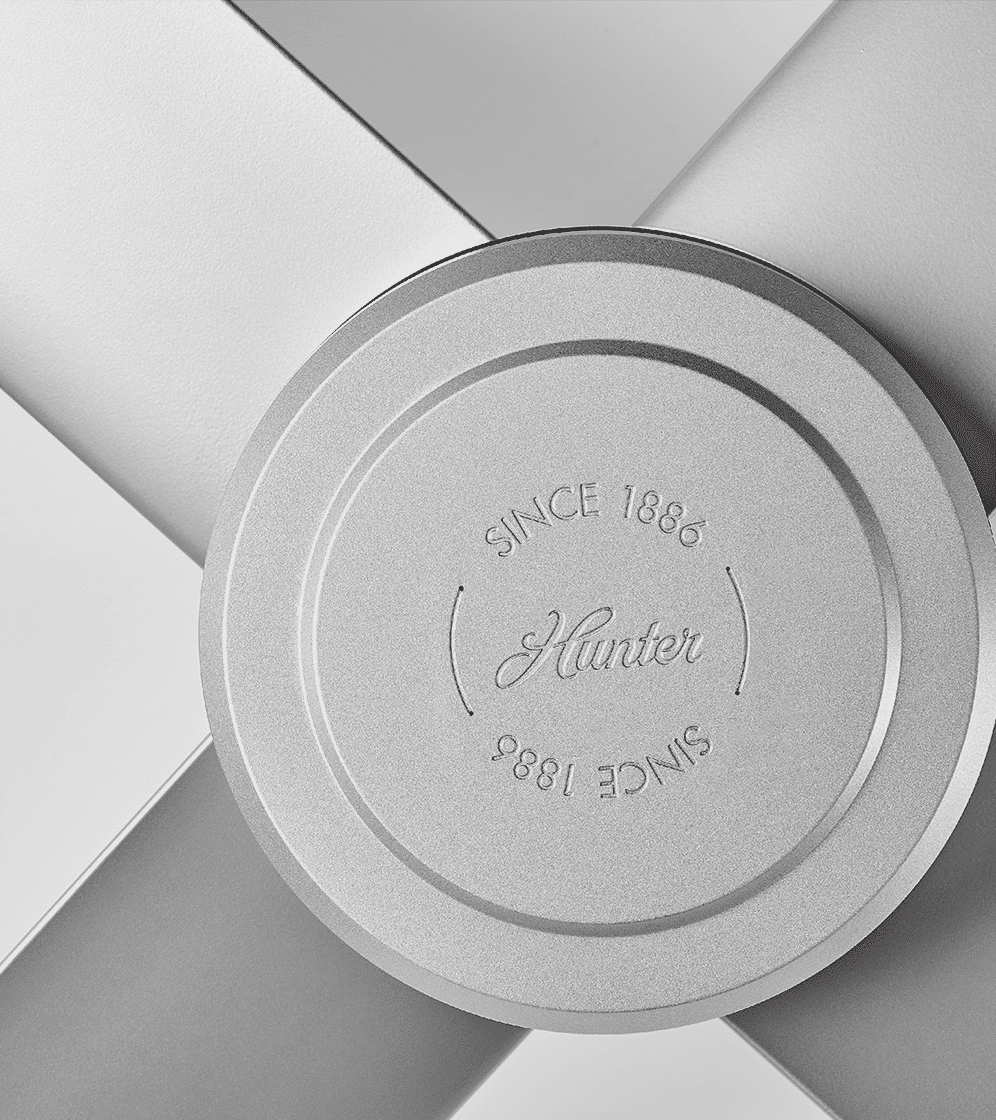 Hunter commercial & industrial HVLS fans are made to last and backed by a limited lifetime warranty.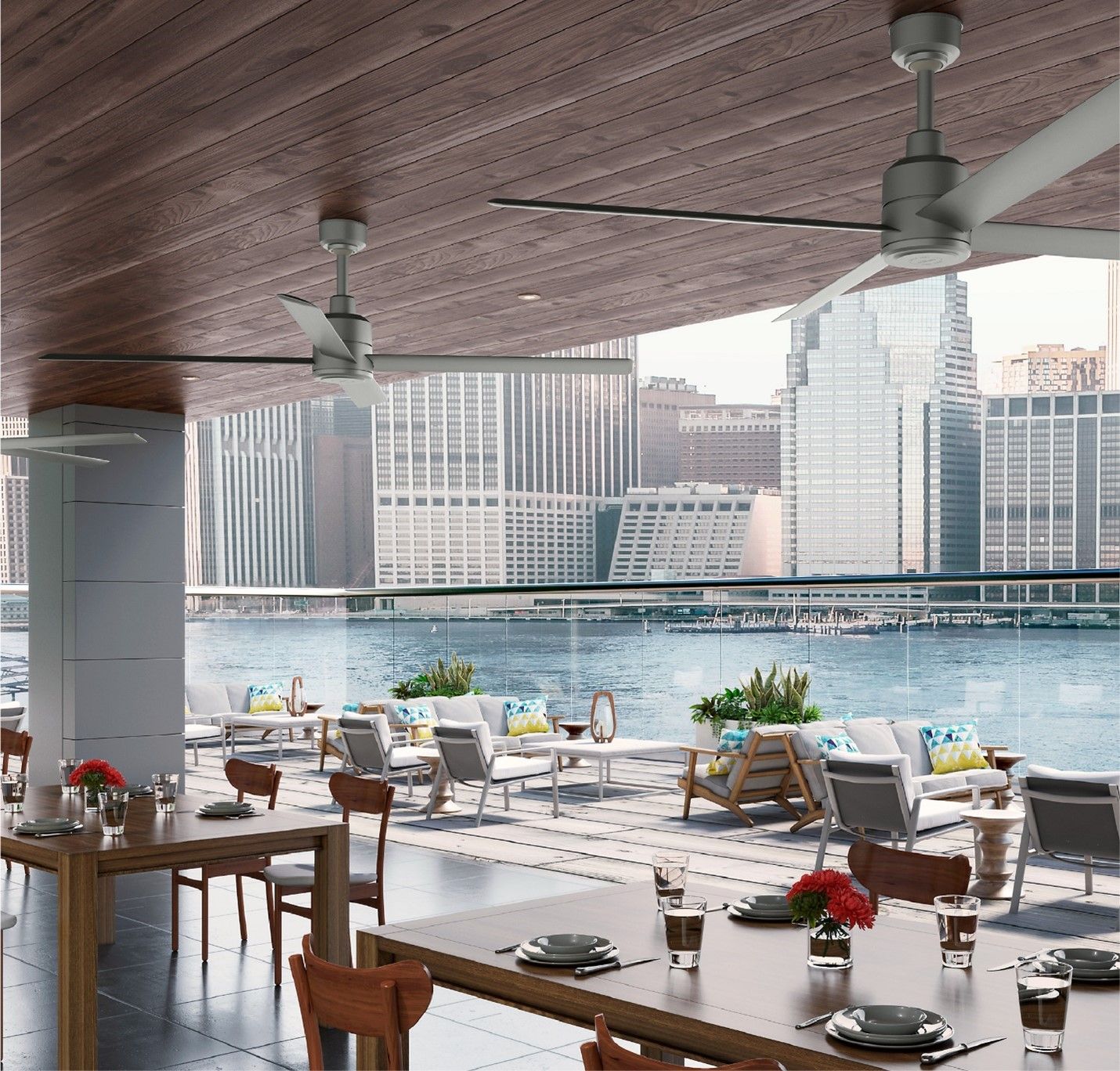 Help your guests and employees stay comfortable year-round with a stylish weather sealed commercial fan.
Industrial HVLS Fan Service Area
Mid Florida Material Handling provides sales and installation services in Orlando, Tampa and throughout Central Florida, including:
ORLANDO
DELAND
DELTONA
LAKE NONA
WINTER GARDEN
WINTER PARK
WINDERMERE
HORIZON WEST
CLERMONT
OCOEE
OAKLAND
SANFORD
ST. PETERSBURG
KISSIMMEE
APOPKA
DAYTONA
TAMPA
TITUSVILLE
COCOA BEACH
Altamonte Springs
Apopka
Cape Canaveral
Clearwater
Clermont
Cocoa Beach
Davenport
Deland
Deltona
Gotha
Groveland
Heathrow
Horizon West
Lake Mary
Lake Nona
Lockhart
Longwood
Maitland


Orlando
Oviedo
Sanford
St. Cloud
St. Petersburg
Tampa
Titusville
Winter Garden
Winter Park
Providing Industry Leading Service
Brandon Ridinger
January 18, 2023
This is our 2nd time using Mid Florida Material Handling. Both experience were great. Material arrived on time and quantities matched what we ordered. We purchased previously used pallet racking on our first order and new on the 2nd. Both were top quality where we will use Mid Florida for future warehouse expansions. Top notch.
Michael Kinevan
January 18, 2023
It was a great experience from start to finish. We were unsure what we needed to start but we're guided through the process and ended up with heavy duty shelving that is perfect for our chimney inventory. Highly recommend!
Christopher Cable
May 6, 2022
Great customer service, friendly staff. Always go the extra mile to help satisfy the customers needs.
Robert Grooms
March 30, 2022
I am a small business in Port Orange, FL that from time to time needs warehouse expansion that Pallet Racks have proven to be the answer. I have purchased uprights and beams from Mid Florida on two occasions and have found that their service and products have been exactly as they described and their pricing is better than I have found elsewhere. I will think of Mid Florida first in the future for my pallet rack needs or any warehouse materials.
Mark handled a situation very professionally. Excellent customer service
Mark Geisler
February 10, 2022
I am a forklift tech here. Enjoy working here.
Mark Marvin
January 20, 2022
Got us what we needed when we needed it. Great communication, cant ask for anything more! Thanks so much!
john lance
January 12, 2022
I worked with Paul and Andee the owners for 12 years as a road tech you could not ask for 2 better people to work for and to know I wish them all the luck , John Lance
Patrick Flanagan
December 10, 2021
Fair pricing, prompt and courteous delivery. I'll be back for more nearly new racks
Explore Our Other Products
Contact us to learn more about our selection of industrial and commercial HVLS fans.
Contact us for more information – we can help with any of your material handling projects. Please fill out the form to the right or reach out using the e-mail or phone below.