Cantilever racking systems are the best solution for storing long or unwieldy loads. By using a system of uprights and load-bearing steel arms that are cantilevered out from the frame, products such as pipes or lumber can be stored lengthwise, resting on the arms.
As a result, these racking systems are commonly seen in home improvement stores to hold PVC piping, steel bar stock and other long loads. Additionally, cantilever systems are also ideal for storing exceptionally heavy objects such as boats or vehicles due to their easy forklift access and high capacities. 
Cantilever racking systems are highly customizable and can be manufactured to meet almost any specification or requirement. Adjustable arm spacing also provides exceptional flexibility if storage requirements change in the future – the arms can be moved to a new position on the upright to accommodate new products
Mid Florida Material Handling has 40+ years of experience in the racking industry and has regularly handled large-scale warehouse pallet racking installations. Cantilever racking systems are one of our specialties – contact us so we can find the right storage solution for your needs! Click to view our full catalog.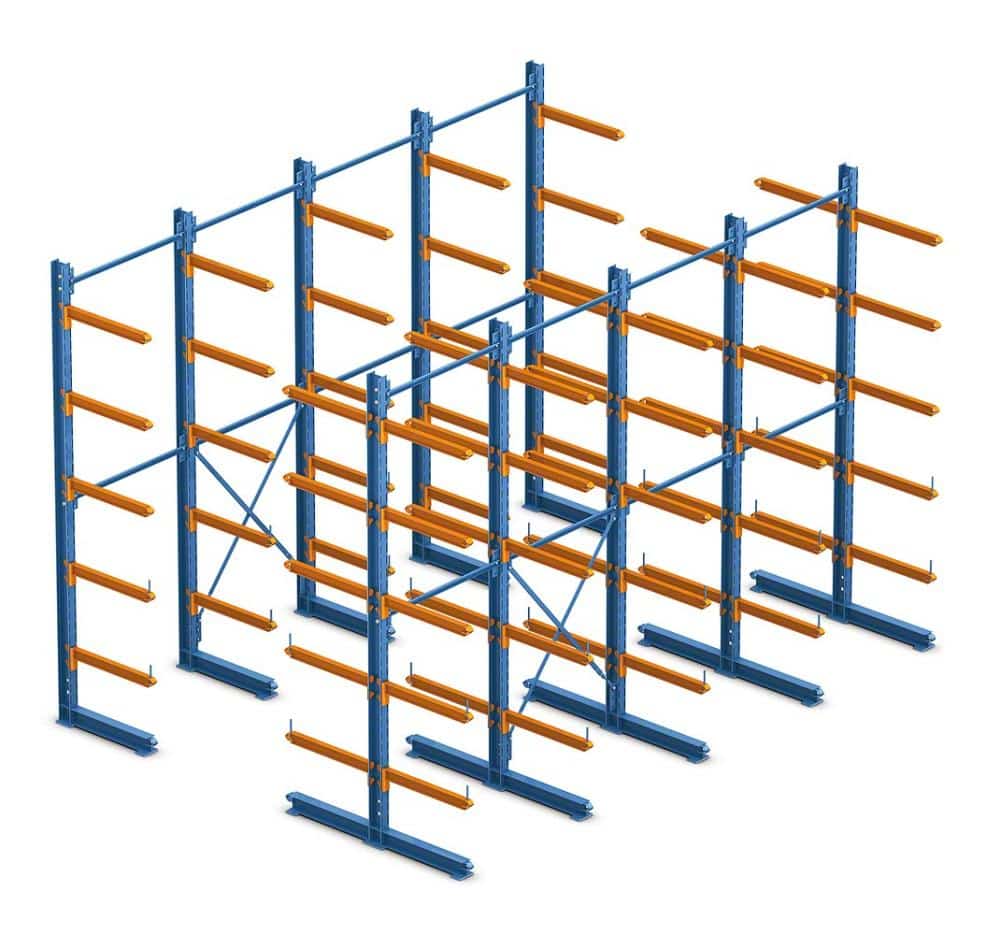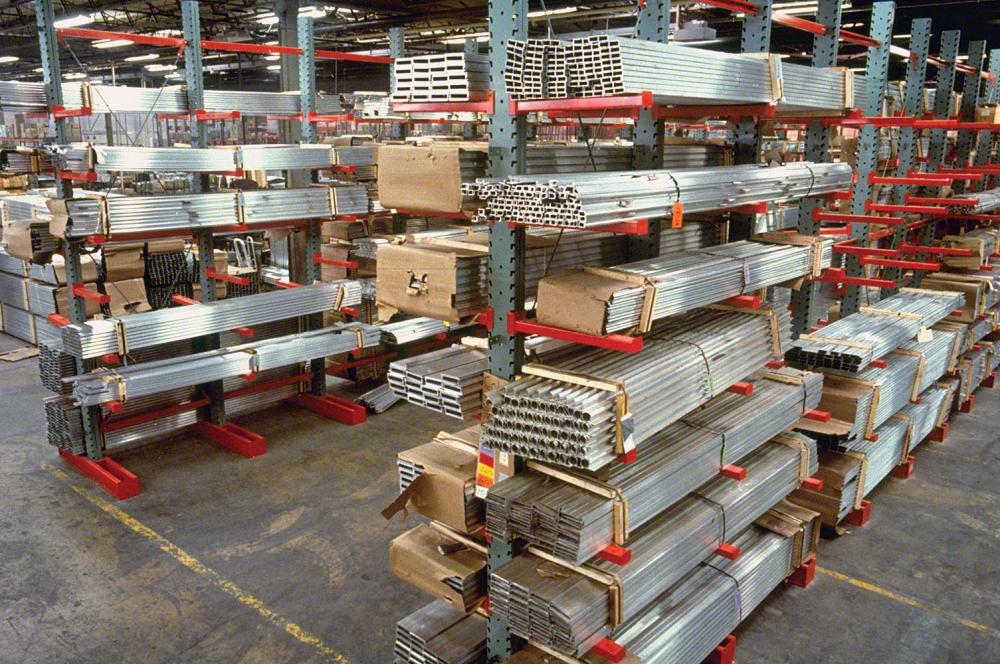 Find out more about our Cantilever Racking Systems
Contact us for more information – we can help with any of your material handling projects. We offer a wide variety of shelving and racking solutions for you warehouse. Please fill out the form to the right or reach out using the e-mail or phone below.