STATIONARY AND MOBILE YARD RAMPS
Faster loading and unloading, anywhere you need it.
Yard ramps, also known as portable dock ramps, provide affordable ground-level access to loading docks and semi-truck trailers.
We offer an array of stationary and mobile yard ramps by top manufacturers so you always get the best selection at competitive prices.
As an Orlando based turn-key service provider, we're here to support customers throughout Florida from planning to installation. Contact us today for a free quote.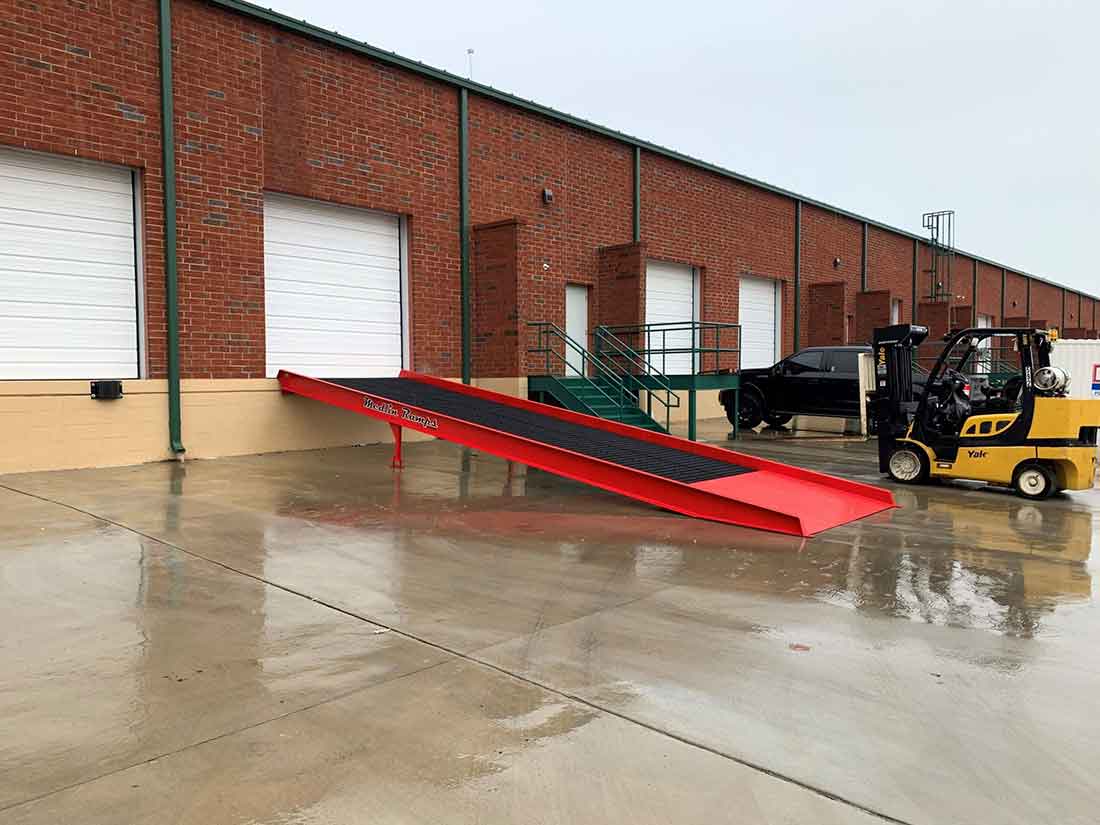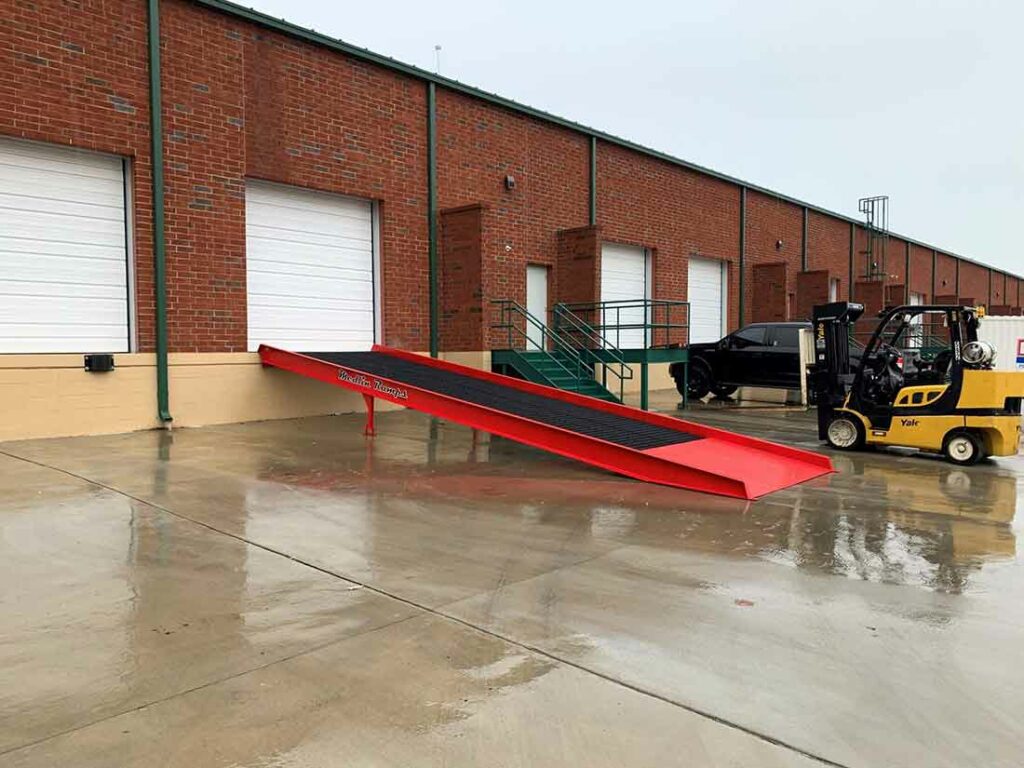 We're proud to work with the best ramp manufacturers in the USA, including Medlin Ramps, Copperloy & Bluff Manufacturing.
Expedite Loading & Unloading
Yard ramps streamline the loading and unloading process, reducing idle time for forklifts & workers. This efficiency boost means quicker turnarounds & increased throughput.
Unlike constructing a permanent concrete ramp, both mobile and stationary yard ramps are modular assets that can be moved to other areas within your current facility or relocated to an entirely building, if needed.
AVOID COSTLY CONSTRUCTION
Can be used together with existing loading docks to instantly expand your capacity without the need for disruptive renovations.
Create a safer environment by minimizing the need for manual lifting and carrying of heavy goods, reducing the risk of workplace injuries and improving employee morale.
Ramp Up Production Quickly
Get More Done in Less Time with a New Yard Ramp
We carry a wide selection of yard ramps that make loading & unloading faster than ever. Products are available in a range of sizes and weight capacities, and many customization options are available.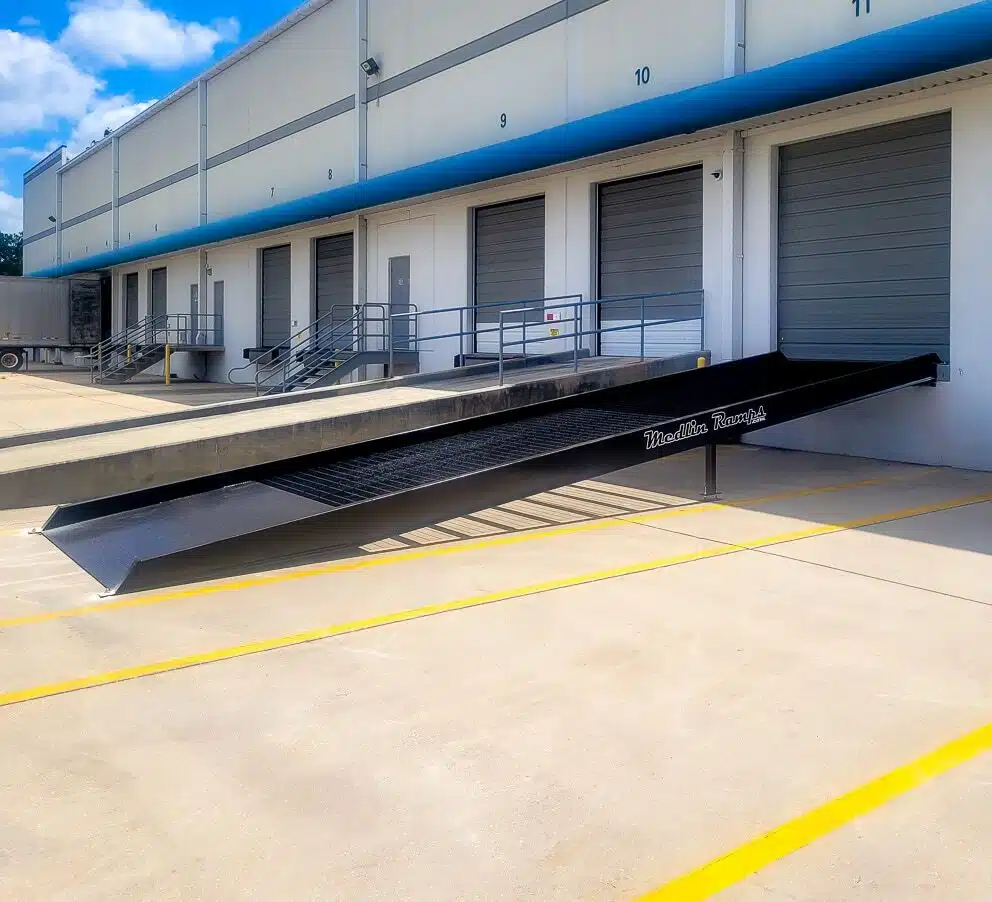 Streamline your operation by adding ground level access from your current loading dock. Stationary yard ramps are an excellent solution for enabling forklifts, service vehicles and heavy equipment access to your facility.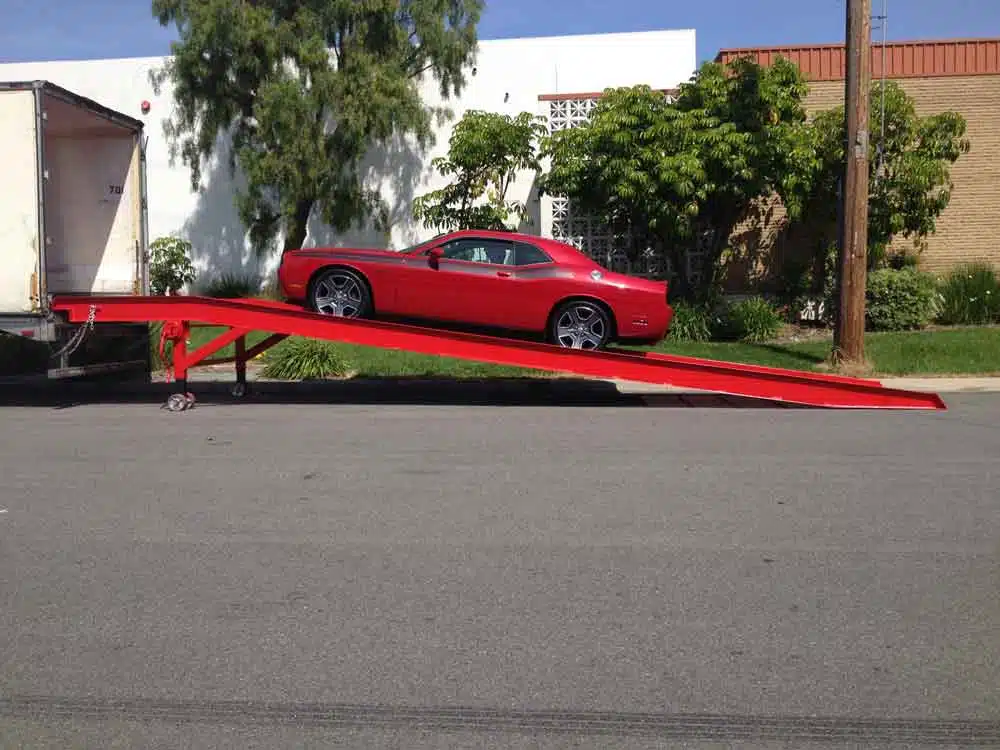 Portable Loading & Unloading
Mobile yard ramps feature integrated wheels so they can be moved to any location in your shipping and receiving yard, allowing forklifts to access semi-trailers and containers without a traditional loading dock.
Everything you need to get the job done right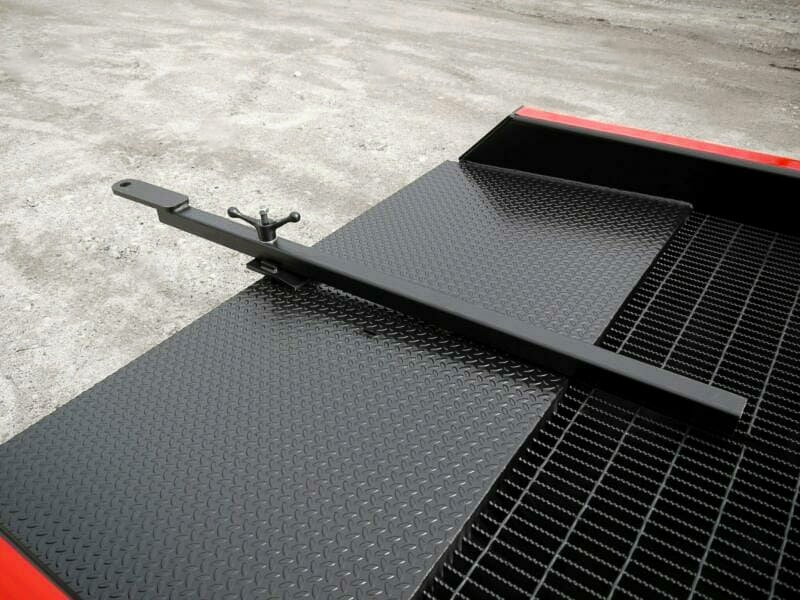 Provides excellent traction and prevents debris build up
Customize your ramp with handrails, tow bars and more.
Help prevent accidental vehicle runoff
Equipment That Adapts to Your Needs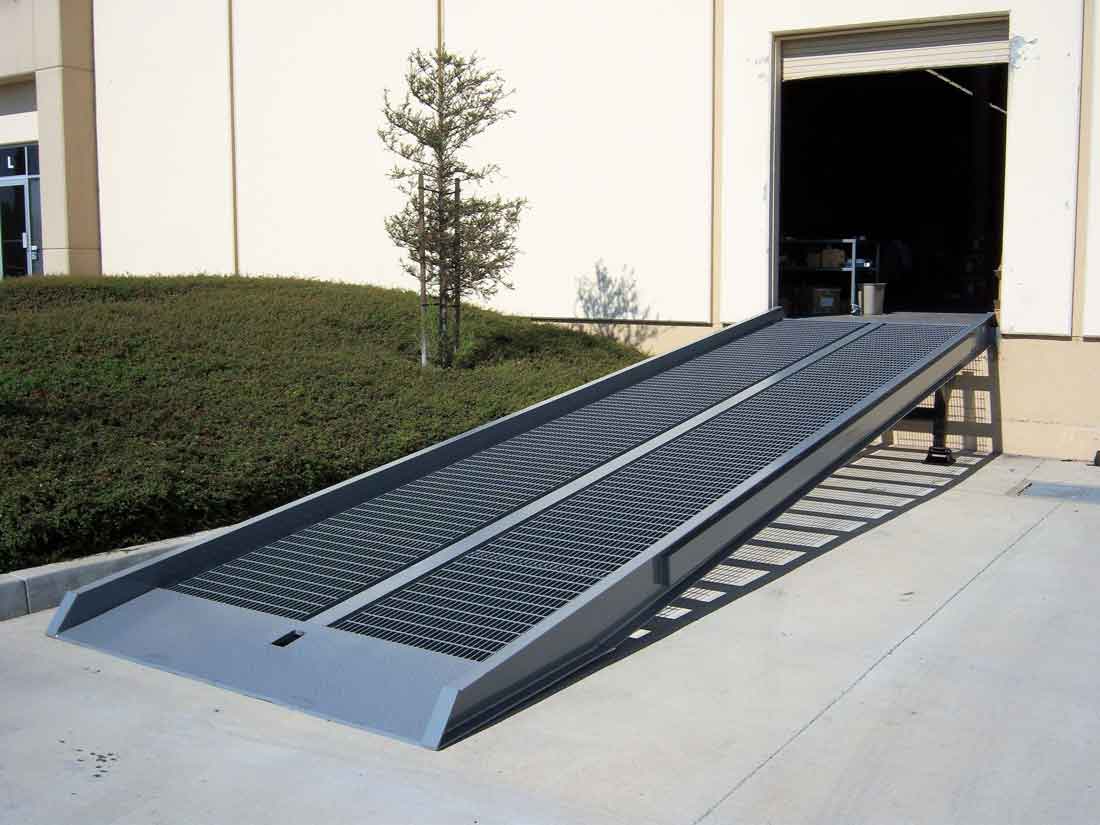 Mobile models can be moved with a forklift, making them one of the most versatile pieces of equipment you can own.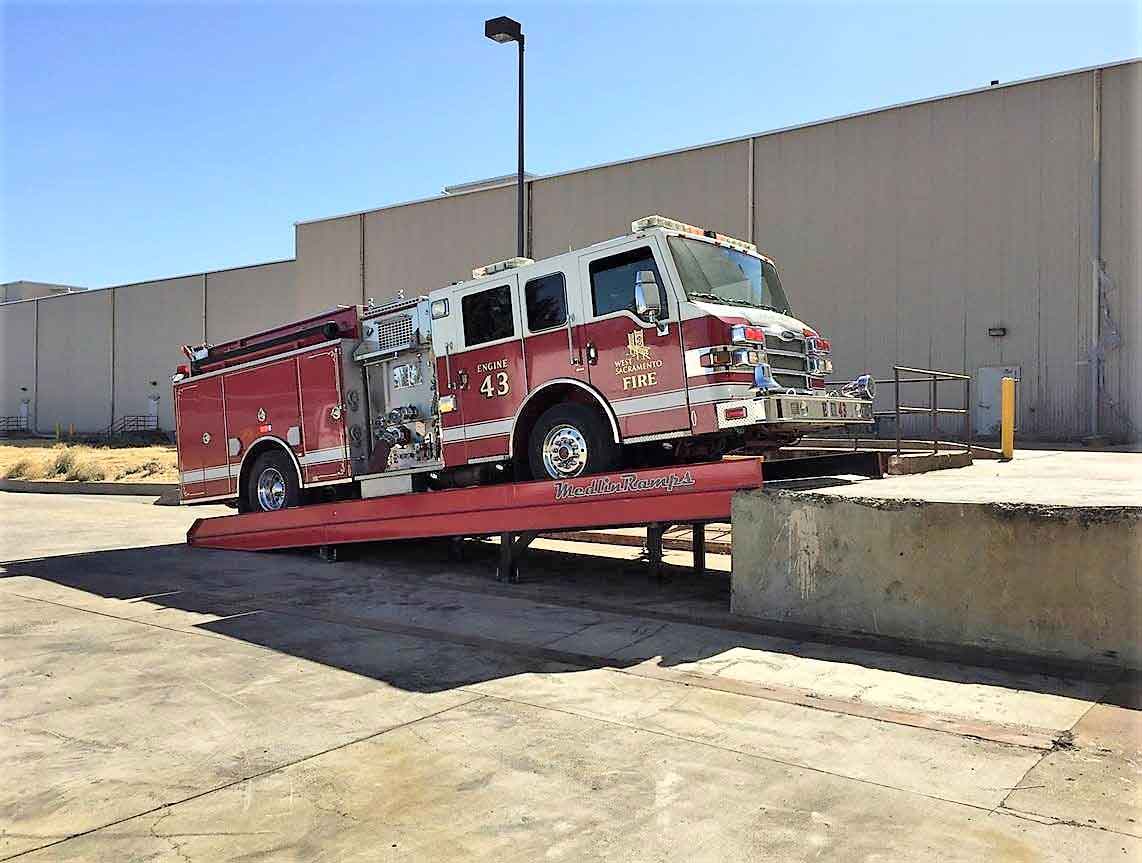 Heavy duty ramps can support incredible loads, with some models capable of holding up to 80,000 lbs.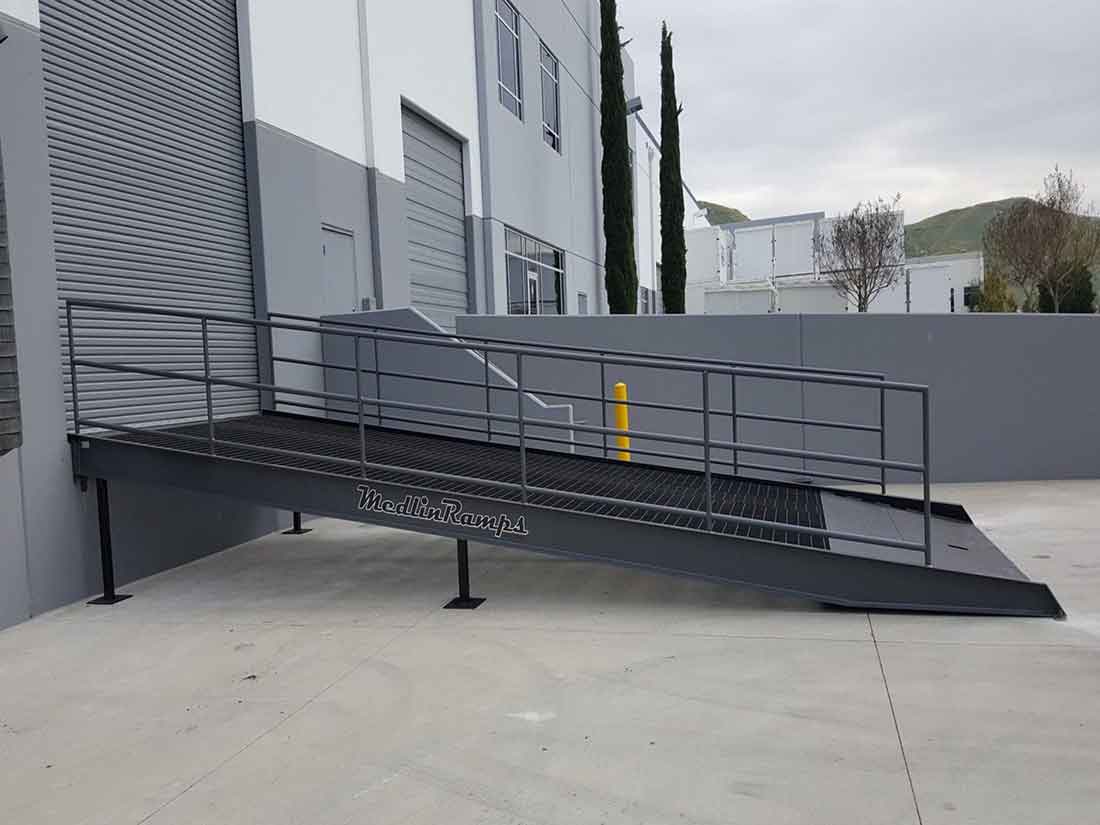 From removable safety railings to off road wheels, yard ramps can be adapted to a wide variety of jobs.
Yard ramps are useful for a wide range of industries and tasks, including:
Providing Industry Leading Service
Brandon Ridinger
January 18, 2023
This is our 2nd time using Mid Florida Material Handling. Both experience were great. Material arrived on time and quantities matched what we ordered. We purchased previously used pallet racking on our first order and new on the 2nd. Both were top quality where we will use Mid Florida for future warehouse expansions. Top notch.
Michael Kinevan
January 18, 2023
It was a great experience from start to finish. We were unsure what we needed to start but we're guided through the process and ended up with heavy duty shelving that is perfect for our chimney inventory. Highly recommend!
Christopher Cable
May 6, 2022
Great customer service, friendly staff. Always go the extra mile to help satisfy the customers needs.
Robert Grooms
March 30, 2022
I am a small business in Port Orange, FL that from time to time needs warehouse expansion that Pallet Racks have proven to be the answer. I have purchased uprights and beams from Mid Florida on two occasions and have found that their service and products have been exactly as they described and their pricing is better than I have found elsewhere. I will think of Mid Florida first in the future for my pallet rack needs or any warehouse materials.
Mark handled a situation very professionally. Excellent customer service
Mark Geisler
February 10, 2022
I am a forklift tech here. Enjoy working here.
Mark Marvin
January 20, 2022
Got us what we needed when we needed it. Great communication, cant ask for anything more! Thanks so much!
john lance
January 12, 2022
I worked with Paul and Andee the owners for 12 years as a road tech you could not ask for 2 better people to work for and to know I wish them all the luck , John Lance
Patrick Flanagan
December 10, 2021
Fair pricing, prompt and courteous delivery. I'll be back for more nearly new racks
Mid Florida Material Handling offers yard ramp services in Orlando, Tampa and throughout Central Florida, including:
ORLANDO
DELAND
DELTONA
LAKE NONA
WINTER GARDEN
WINTER PARK
WINDERMERE
HORIZON WEST
CLERMONT
OCOEE
OAKLAND
SANFORD
ST. PETERSBURG
KISSIMMEE
APOPKA
DAYTONA
TAMPA
TITUSVILLE
COCOA BEACH
Altamonte Springs
Apopka
Cape Canaveral
Clearwater
Clermont
Cocoa Beach
Davenport
Deland
Deltona
Gotha
Groveland
Heathrow
Horizon West
Lake Mary
Lake Nona
Lockhart
Longwood
Maitland


Orlando
Oviedo
Sanford
St. Cloud
St. Petersburg
Tampa
Titusville
Winter Garden
Winter Park
Explore Our Other Products
Contact us to learn more about our selection of stationary and mobile yard ramps.
Contact us for more information – we can help with any of your material handling projects. Please fill out the form to the right or reach out using the e-mail or phone below.