Selective pallet rack is by far the most widely used warehouse storage system. This is the style of racking that is seen in most shipping warehouses, manufacturing facilities and even wholesale stores. 
Pallet racking has a very simple design, consisting of a storage bay created by joining two steel uprights with two steel beams. Multiple sets of roll-formed steel beams can be added to a single set of uprights to create additional levels. Support for various styles of pallets or hand-picked goods can be added by using wire or other decking. Additional bays can be added on by using another upright and two beams and attaching it to the existing structure.
The relative simplicity of pallet rack as well as it's durability over time has resulted in it being the clear winner in warehouse storage. 
Mid Florida Material Handling has 40+ years of experience in the racking industry and has regularly handled large-scale warehouse pallet racking installations. Contact us so we can find the right storage solution for your needs! View our full selective racking catalog here.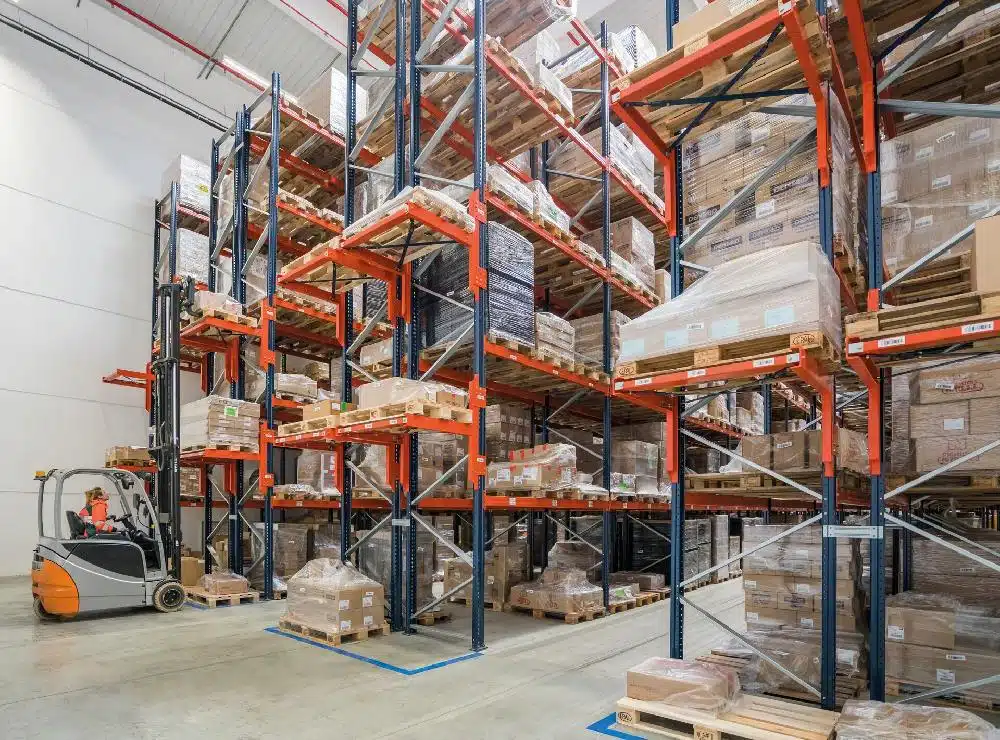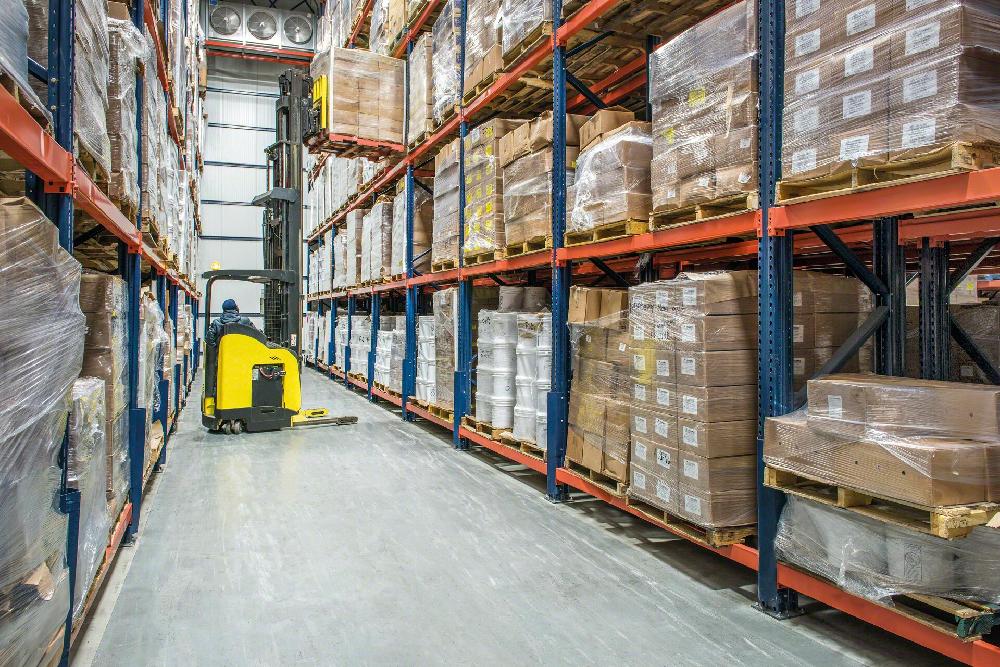 Find out more about our Pallet Racking
Contact us for more information – we can help with any of your material handling projects. We offer a wide variety of shelving and racking solutions for you warehouse. Please fill out the form to the right or reach out using the e-mail or phone below.