Miami Pallet Rack Solutions
We are South Florida's premier source for industrial storage racks.
We buy, sell and install pallet rack in Miami, Ft. Lauderdale, West Palm Beach, Hialeah and beyond. Whether it's selective rack pallet rack, cantilever or complicated push-back systems, we've done it in South Florida. We regularly deliver to Miami-Dade, Broward and Palm Beach Counties.
Mid Florida Material Handling is your "go-to" for warehousing supplies, shelving and racking. Contact us today to let our experts design the perfect warehouse for your business.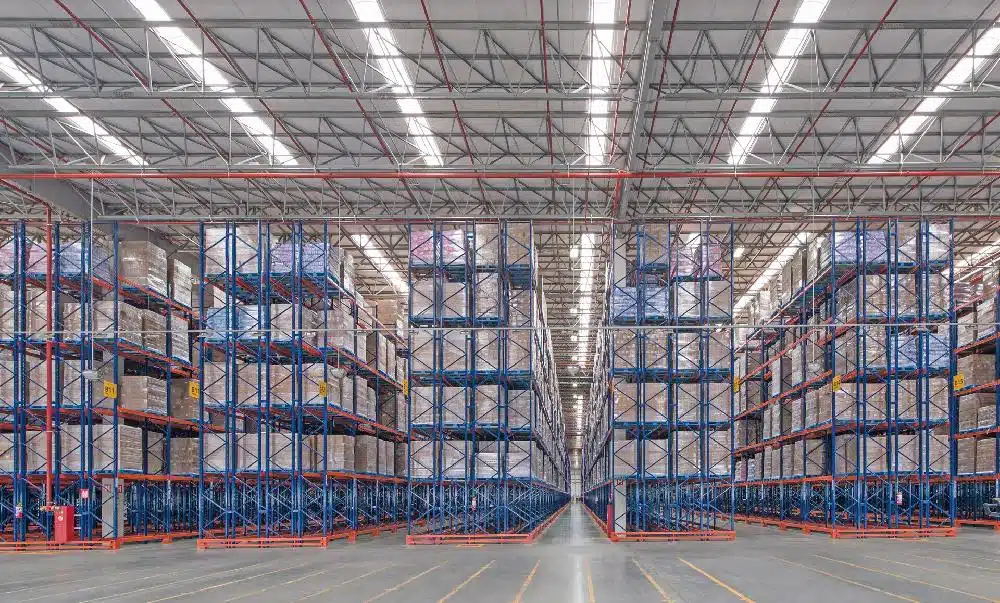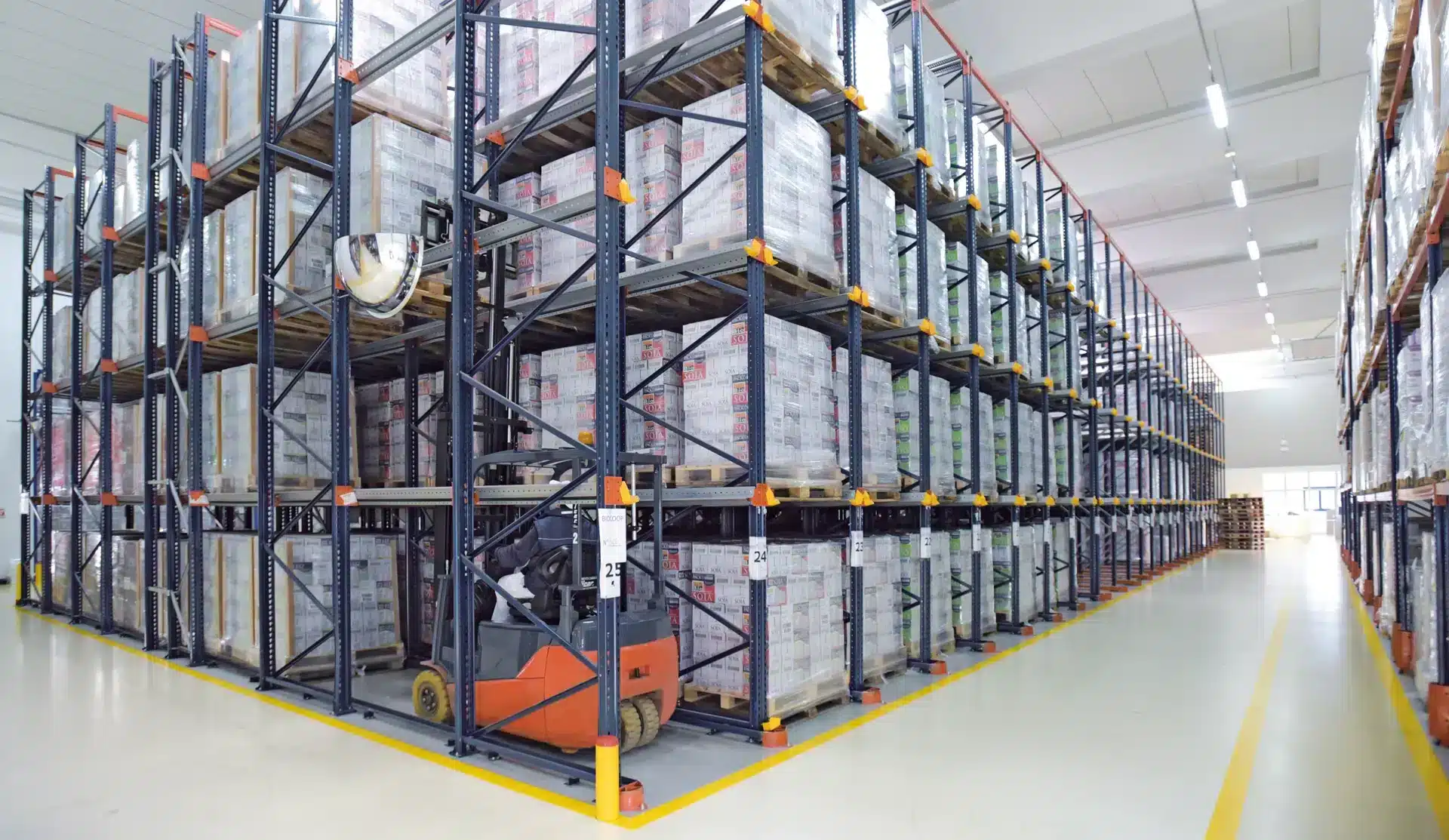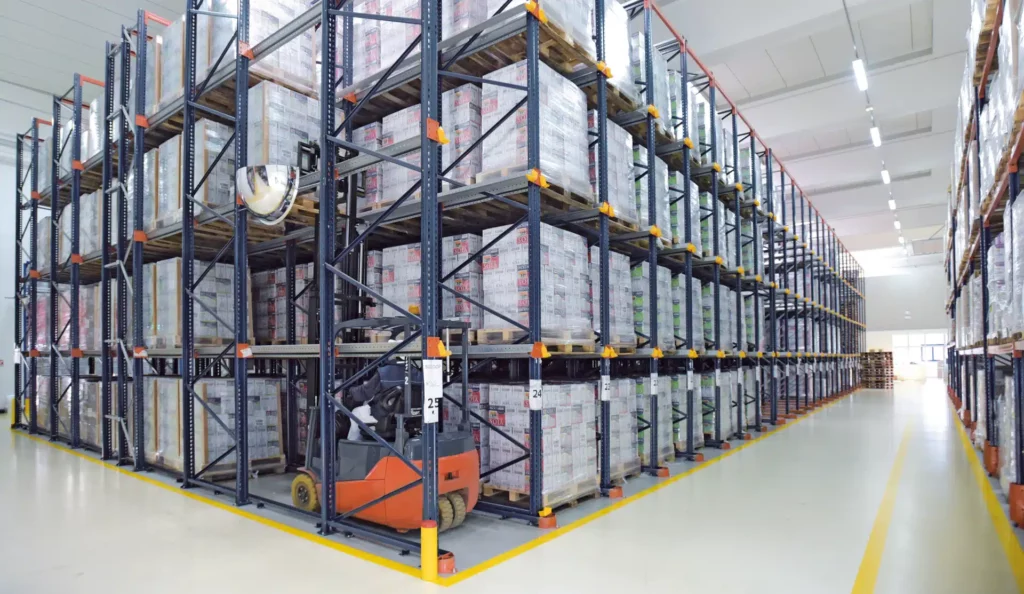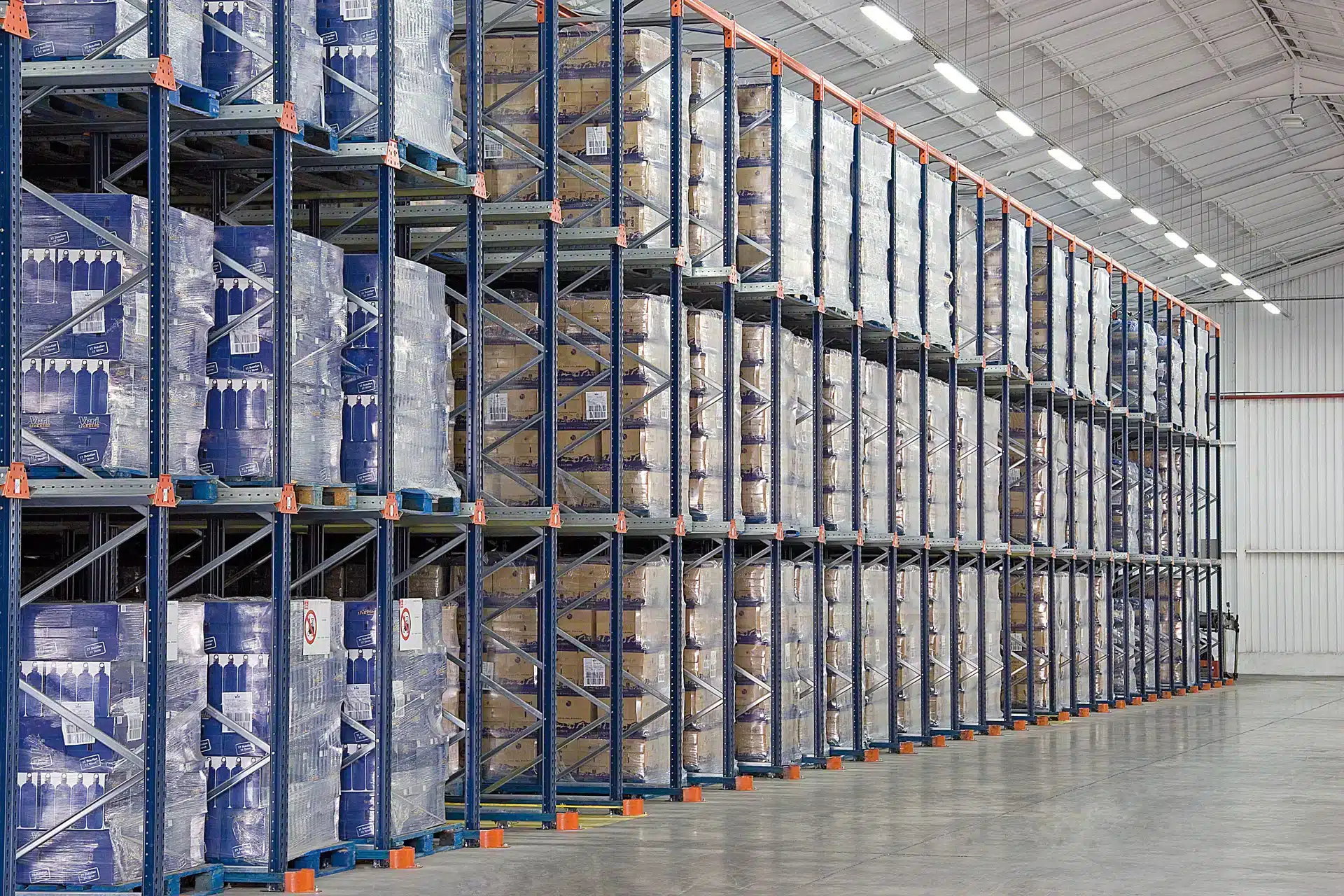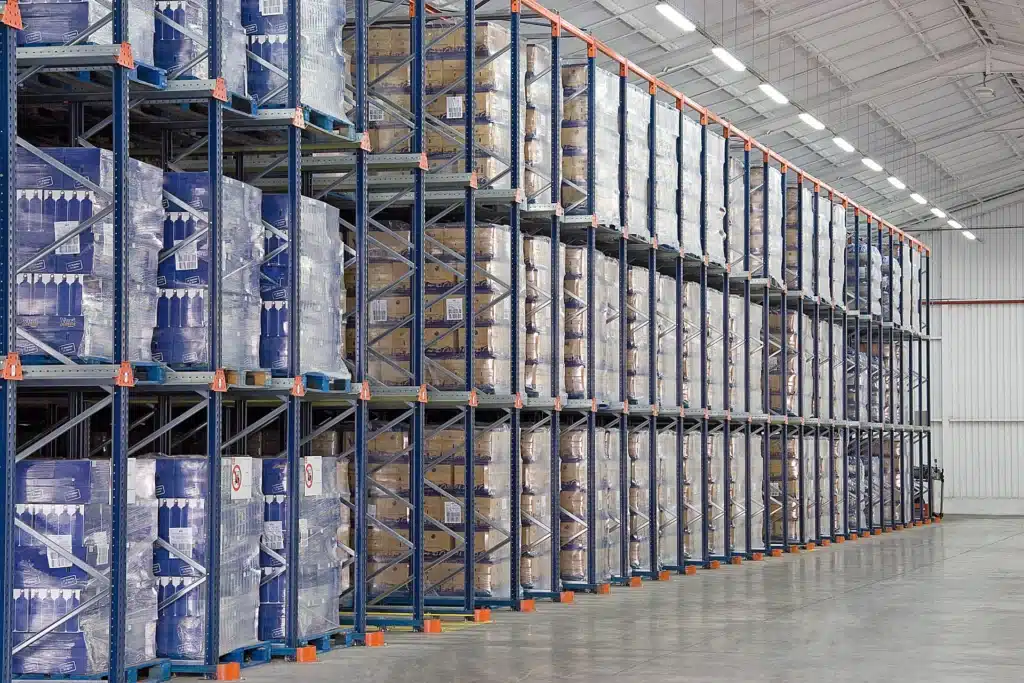 We carry all major storage rack types:
Product Guide: Miami Pallet Rack Types
Find the perfect storage solution for your needs.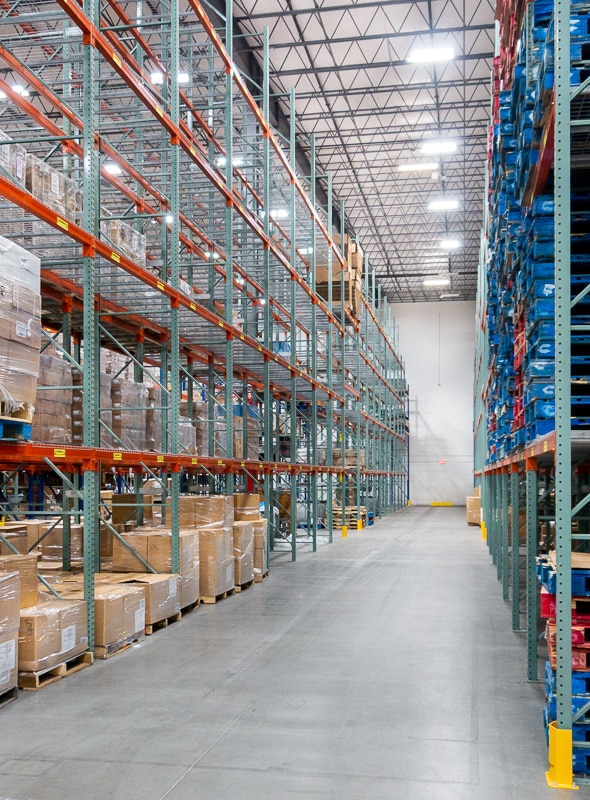 This is the most common type of pallet rack. It provides direct access to each pallet, allowing for both first-in, first-out (FIFO) and last-in, first-out (LIFO) inventory management. An economical option for a wide range of operations.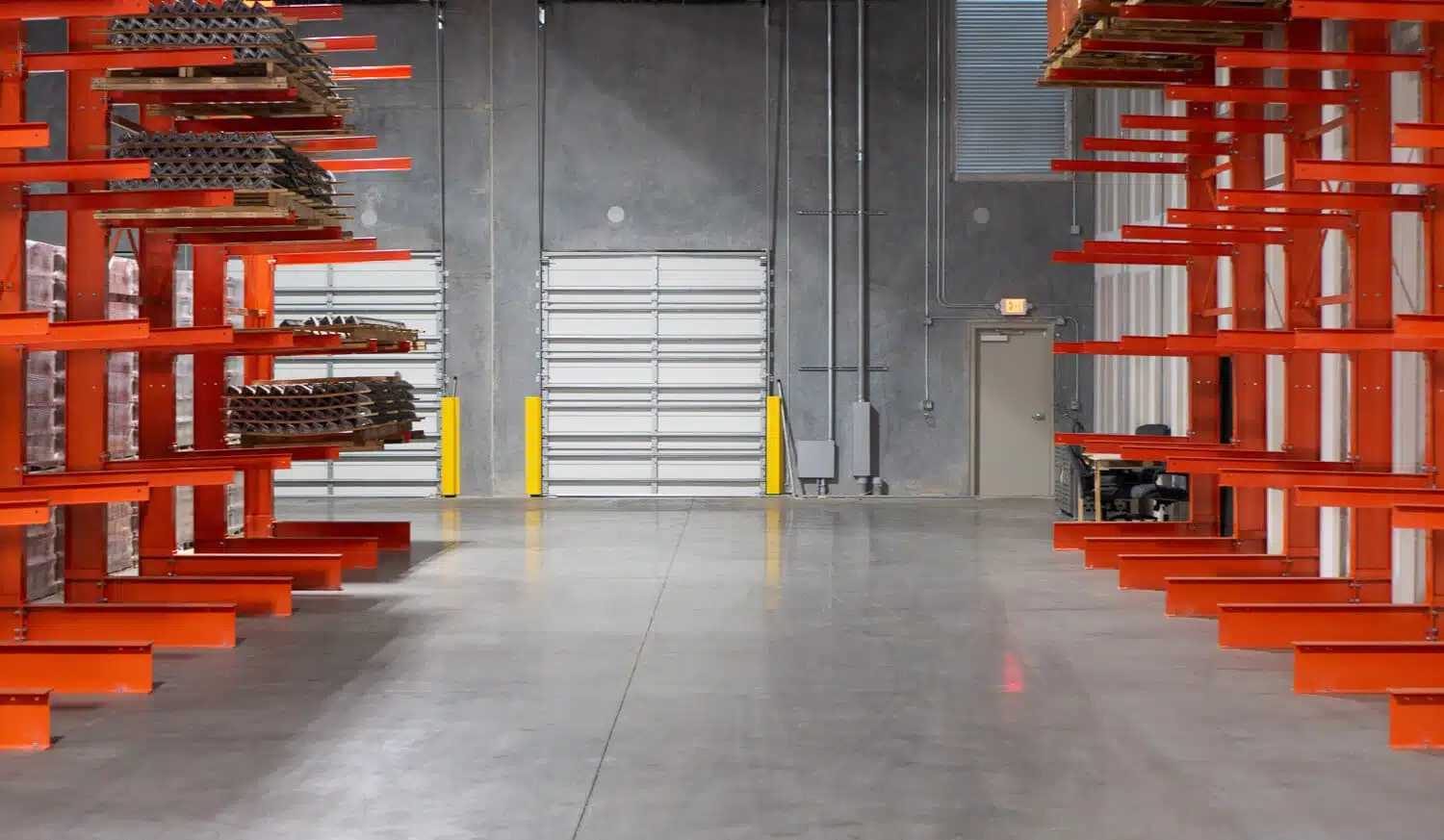 Cantilever racks are primarily used for the storage of long, bulky, or irregularly shaped items that cannot be properly stored using traditional pallet racks. This makes them perfect for lumber, pipes, beams, tubes and similar materials.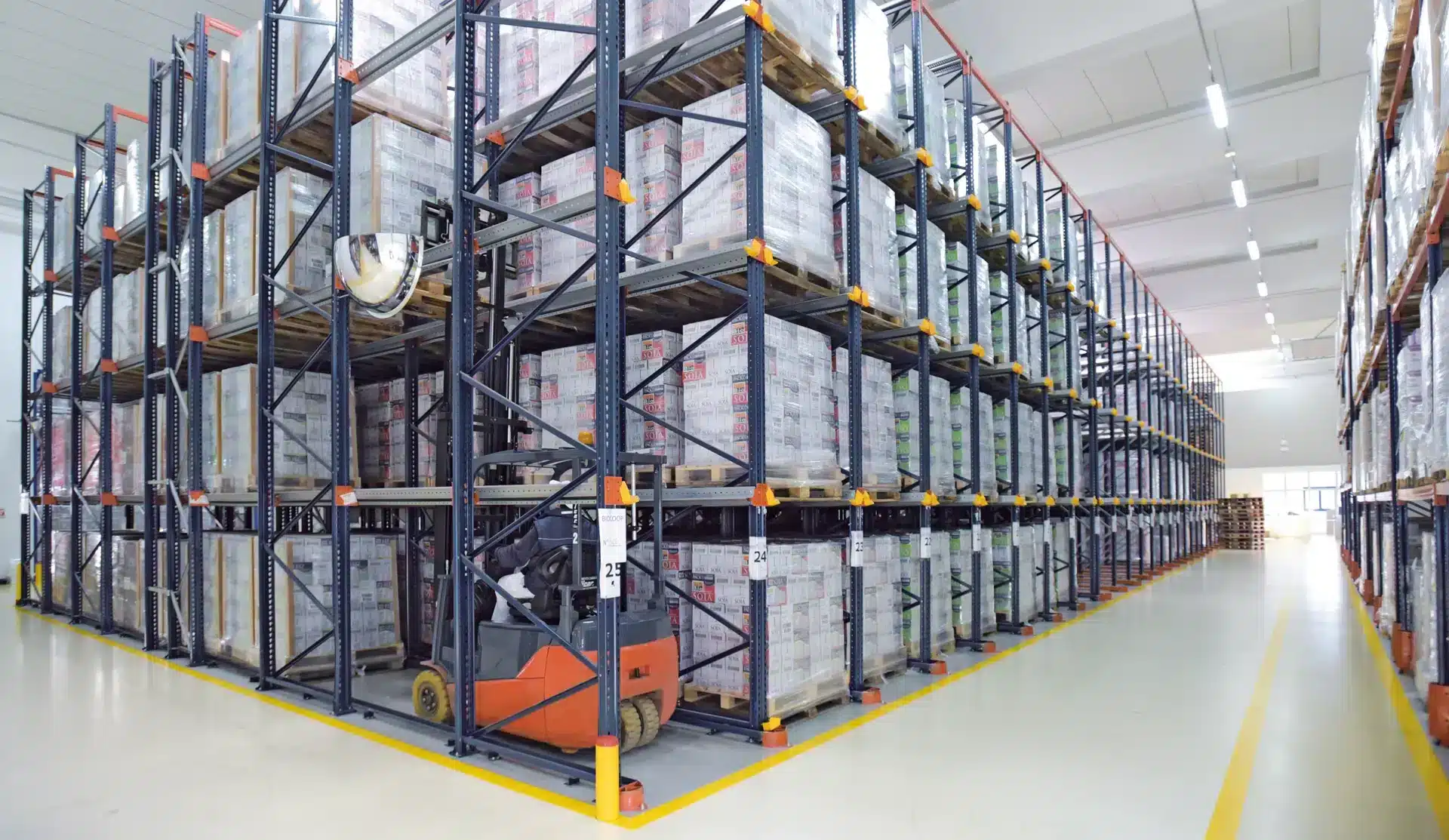 Maximize your overall storage capacity. Drive-in rack systems offer single-sided access making them ideal for LIFO inventory management, while drive-thru systems enables access from both sides, making them perfect for FIFO operations.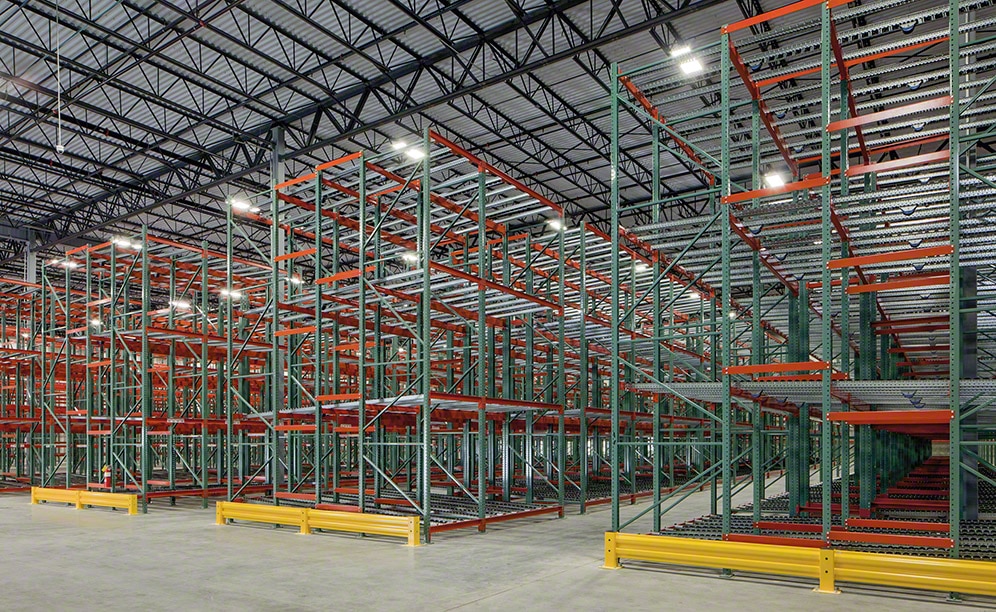 Maximize your pallet positions. Rollers facilitate both rear loading and front unloading, making them an excellent choice for FIFO operations with low SKU counts and high volume.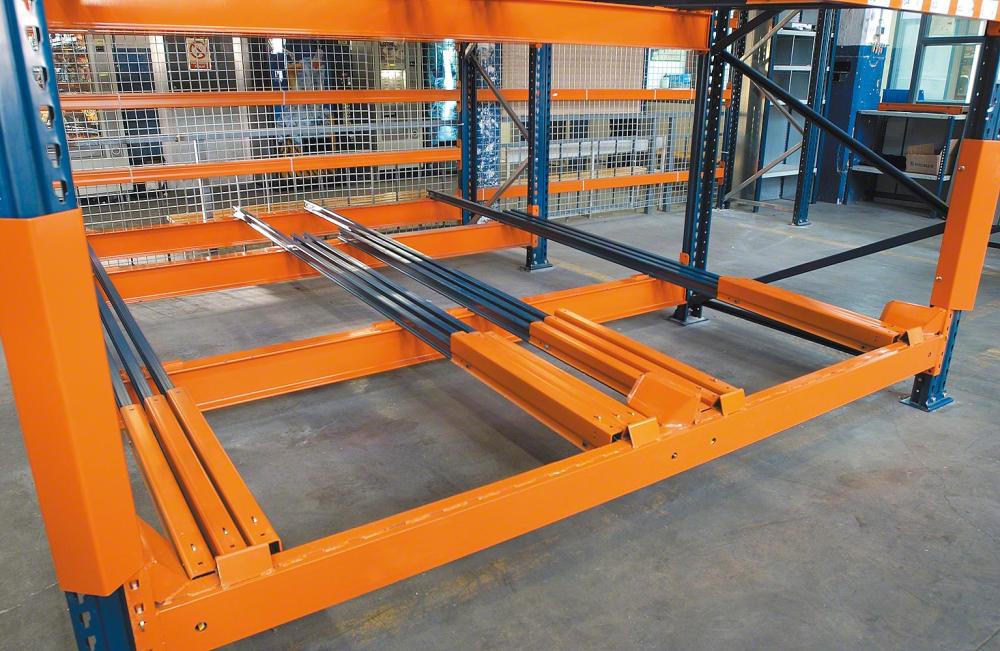 High selectivity with increased storage density. Pushback rack is perfect for optimizing your warehouse for maximum storage. We offer both used and new pushback racking solutions.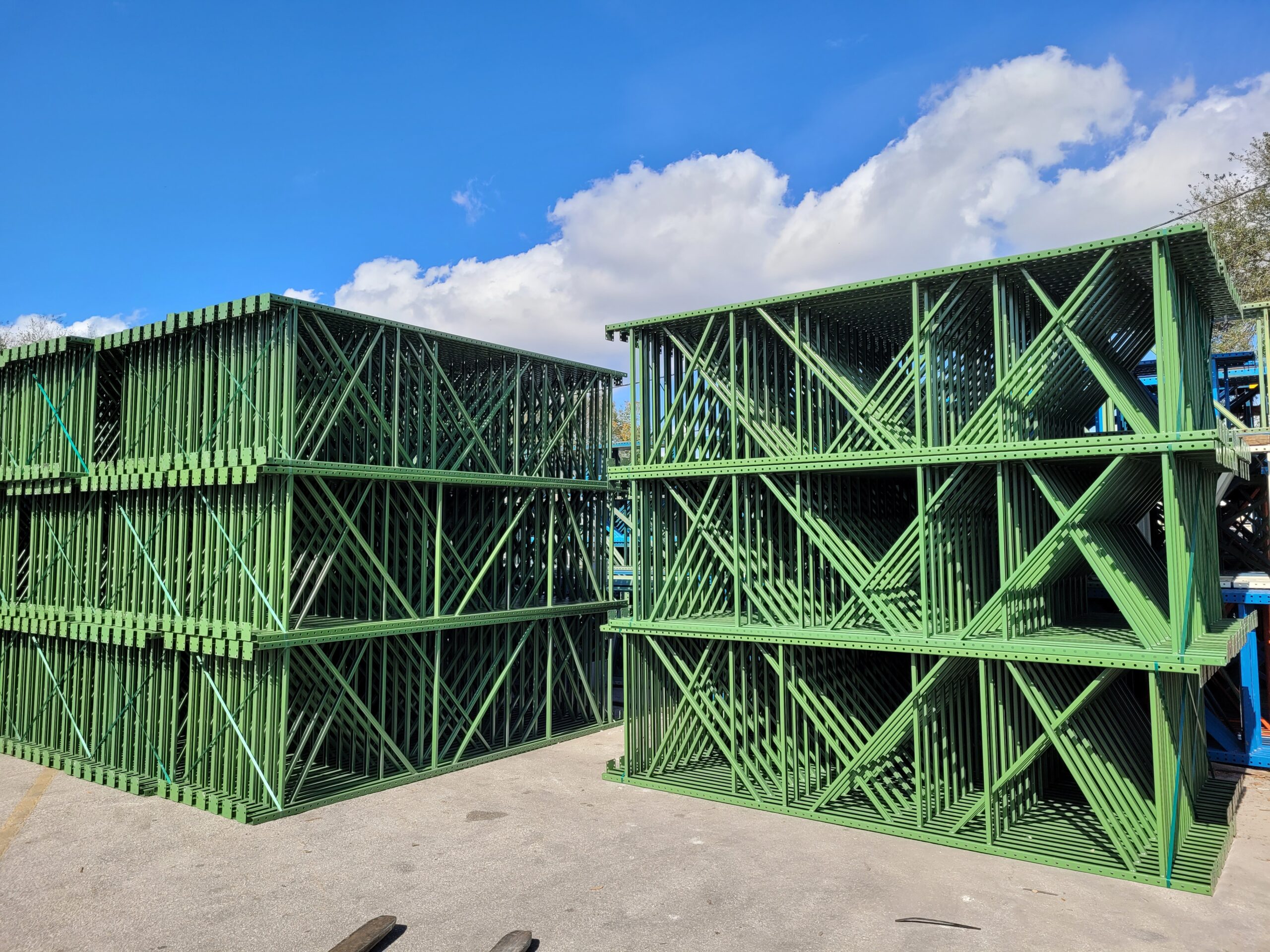 Pre-owned pallet rack offers significant cost savings and convenience without compromising on storage efficiency and reliability. We have quality racking in stock & ready to ship.
Pallet racks are useful for a wide range of applications, including:
Protect your personnel, shield your equipment and reduce inventory damage with our selection of cost effective safety equipment including: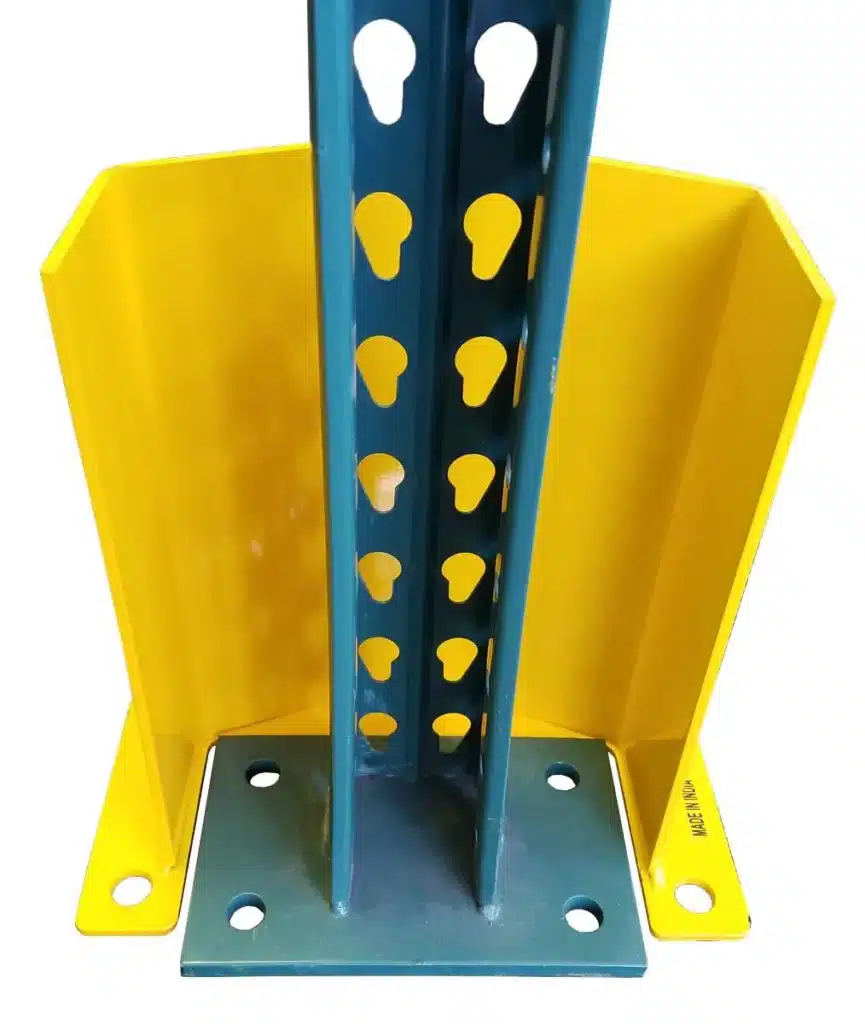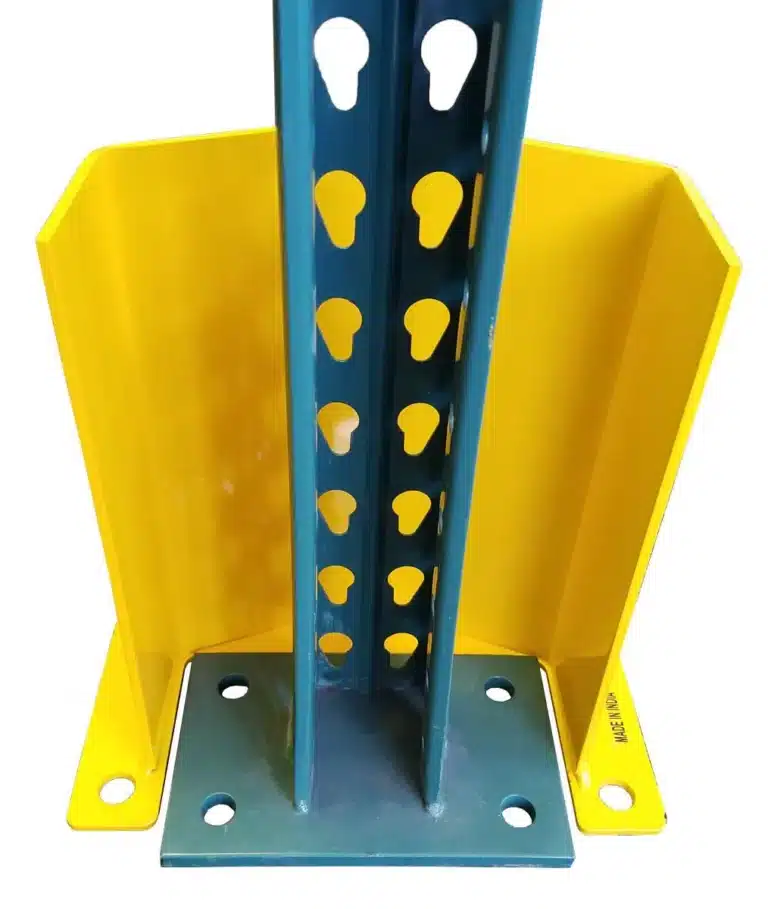 Miami Pallet Rack Service Area
We offer pallet rack sales, installation and liquidation services throughout South Florida, including:
Boca Raton
Boynton Beach
Coral Springs
Davie
Deerfield Beach
Fort Lauderdale
Hialeah
Hollywood
Homestead
Lauderhill
Miami Beach
Miami Gardens
Miramar
Pembroke Pines
Plantation
Pompano Beach
Sunrise
West Palm Beach
Boca Raton
Boynton Beach
Coral Springs
Davie
Deerfield Beach
Fort Lauderdale
Hialeah
Hollywood
Homestead
Lauderhill
Miami Beach
Miami Gardens
Miramar
Pembroke Pines
Plantation
Pompano Beach
Sunrise
West Palm Beach
We Provide Industry Leading Service
Brandon Ridinger
January 18, 2023
This is our 2nd time using Mid Florida Material Handling. Both experience were great. Material arrived on time and quantities matched what we ordered. We purchased previously used pallet racking on our first order and new on the 2nd. Both were top quality where we will use Mid Florida for future warehouse expansions. Top notch.
Michael Kinevan
January 18, 2023
It was a great experience from start to finish. We were unsure what we needed to start but we're guided through the process and ended up with heavy duty shelving that is perfect for our chimney inventory. Highly recommend!
Christopher Cable
May 6, 2022
Great customer service, friendly staff. Always go the extra mile to help satisfy the customers needs.
Robert Grooms
March 30, 2022
I am a small business in Port Orange, FL that from time to time needs warehouse expansion that Pallet Racks have proven to be the answer. I have purchased uprights and beams from Mid Florida on two occasions and have found that their service and products have been exactly as they described and their pricing is better than I have found elsewhere. I will think of Mid Florida first in the future for my pallet rack needs or any warehouse materials.
Mark handled a situation very professionally. Excellent customer service
Mark Geisler
February 10, 2022
I am a forklift tech here. Enjoy working here.
Mark Marvin
January 20, 2022
Got us what we needed when we needed it. Great communication, cant ask for anything more! Thanks so much!
john lance
January 12, 2022
I worked with Paul and Andee the owners for 12 years as a road tech you could not ask for 2 better people to work for and to know I wish them all the luck , John Lance
Patrick Flanagan
December 10, 2021
Fair pricing, prompt and courteous delivery. I'll be back for more nearly new racks
Explore Our Other Products
Call for Information on our Pallet Rack & Storage Solutions
Contact us for more information – we can help with any of your material handling projects. From conception to installation – we offer complete services for your new pallet racking project.  Please fill out the form to the right or reach out using the e-mail or phone below.