Industrial Shelves Orlando
Use industrial shelving where normal plastic, wooden or wire shelving won't do. Our industrial shelving is made of steel and comes in both bolted and boltless configurations. Shelving can be made from wood, fiberboard or steel, depending on the application. Industrial shelving is perfect for holding parts, totes, heavy tools or dies.
Industrial shelving has a much higher capacity than traditional commercial shelving found at your local retailers and is much more durable. Industrial shelving is perfect for increasing the available storage space of your parts department, workshop or facility.
Our industrial shelving can be installed by our team or you can install it yourself – we'd be happy to help with any questions you may have.
 Contact us so we can find the right shelving solution for your needs!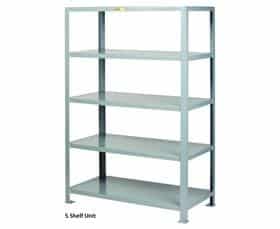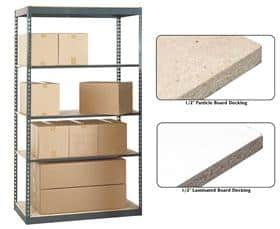 Call Today About Our
Industrial Shelving
Contact us for more information – we can help with any of your material handling projects. We offer a wide variety of shelving solutions for your warehouse. Please fill out the form to the right or reach out using the e-mail or phone below.