Hand trucks are simple but effective material handling tools. Designed with two wheels, a handle, a straight back and a ledge, they are ideal for the manual movement of boxes. An operator can stack boxes on the ledge and move them throughout your shipping department with ease. They are also very useful in an office environment for moving filing cabinets, desks and more!
Hand trucks are typically made of aluminum or steel and have thick rubber wheels. They are designed with the operator in mind with a robust handle that can be gripped from numerous angles, depending on the load.
By using the leverage provided by the wheels and ledge, an operator can go from moving one box at a time to three or four. Hand trucks are a simple and cost effective way to improve efficiency while improving operator safety.
Mid Florida Material Handling has a large inventory of new and used hand trucks available. Contact us so we can find the right hand trucks for your needs!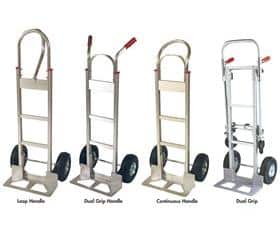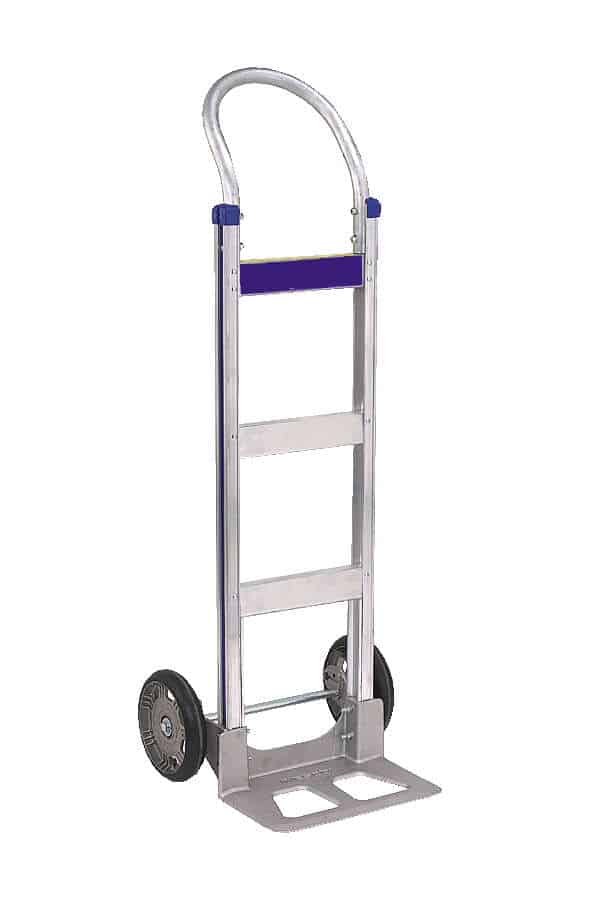 Hand Truck Sales - Call Today!
Contact us for more information – we can help with any of your material handling projects. We offer a wide variety of hand trucks and other material handling equipment for your warehouse. Please fill out the form to the right or reach out using the e-mail or phone below.