Hand trucks are simple but effective material handling tools. Designed with two wheels, a handle, a straight back and a ledge, they are ideal for the manual movement of boxes. An operator can stack boxes on the ledge and move them throughout your shipping department with ease. They are also very useful in an office environment for moving filing cabinets, desks and more!
Hand trucks are typically made of aluminum or steel and have thick rubber wheels. They are designed with the operator in mind with a robust handle that can be gripped from numerous angles, depending on the load.
By using the leverage provided by the wheels and ledge, an operator can go from moving one box at a time to three or four. Hand trucks are a simple and cost effective way to improve efficiency while improving operator safety.
Mid Florida Material Handling has a large inventory of new and used hand trucks available. Contact us so we can find the right hand trucks for your needs!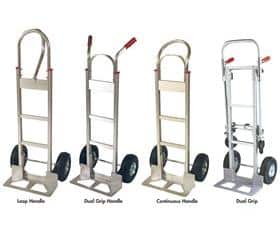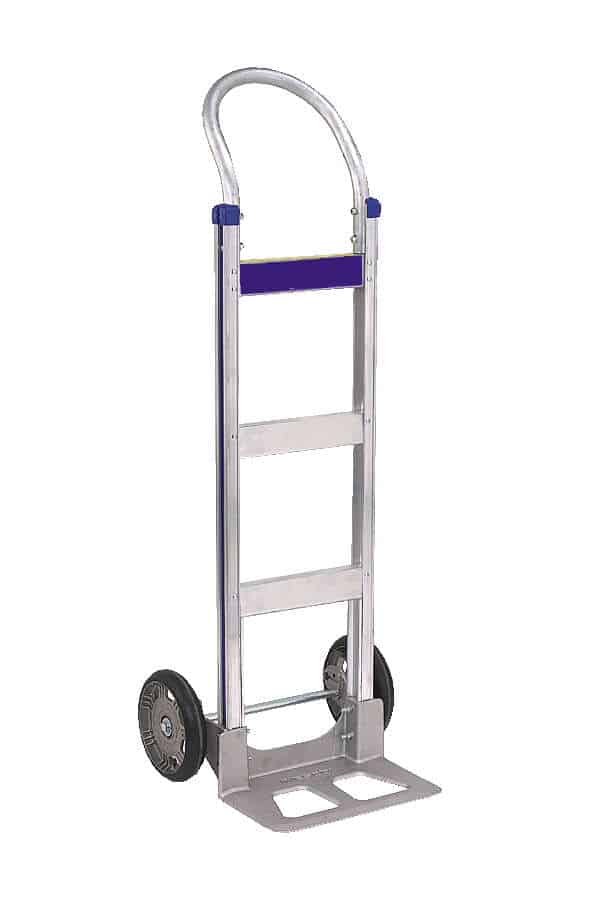 We're Committed to Providing Industry Leading Customer Service
Brandon Ridinger
January 18, 2023
This is our 2nd time using Mid Florida Material Handling. Both experience were great. Material arrived on time and quantities matched what we ordered. We purchased previously used pallet racking on our first order and new on the 2nd. Both were top quality where we will use Mid Florida for future warehouse expansions. Top notch.
Michael Kinevan
January 18, 2023
It was a great experience from start to finish. We were unsure what we needed to start but we're guided through the process and ended up with heavy duty shelving that is perfect for our chimney inventory. Highly recommend!
Christopher Cable
May 6, 2022
Great customer service, friendly staff. Always go the extra mile to help satisfy the customers needs.
Robert Grooms
March 30, 2022
I am a small business in Port Orange, FL that from time to time needs warehouse expansion that Pallet Racks have proven to be the answer. I have purchased uprights and beams from Mid Florida on two occasions and have found that their service and products have been exactly as they described and their pricing is better than I have found elsewhere. I will think of Mid Florida first in the future for my pallet rack needs or any warehouse materials.
Mark handled a situation very professionally. Excellent customer service
Mark Geisler
February 10, 2022
I am a forklift tech here. Enjoy working here.
Mark Marvin
January 20, 2022
Got us what we needed when we needed it. Great communication, cant ask for anything more! Thanks so much!
john lance
January 12, 2022
I worked with Paul and Andee the owners for 12 years as a road tech you could not ask for 2 better people to work for and to know I wish them all the luck , John Lance
Patrick Flanagan
December 10, 2021
Fair pricing, prompt and courteous delivery. I'll be back for more nearly new racks
Hand Truck Sales - Call Today!
Contact us for more information – we can help with any of your material handling projects. We offer a wide variety of hand trucks and other material handling equipment for your warehouse. Please fill out the form to the right or reach out using the e-mail or phone below.