The Nancy Hall Memorial Scholarship
To Support Women in Material Handling and Supply Chain
The Nancy Hall Memorial Scholarship was created to offer financial aid to women who are pursuing careers in material handling, warehousing and heavy equipment. 
This scholarship is open to any students that are located within the United States and are either entering or are currently enrolled in college in 2023. The student must express an interest in pursuing a career in material handling/warehousing in their application. 
Funds must be used towards education. (Tuition, fees, books.)
This scholarship is a one year award – former recipients are encouraged to apply if they meet the requirements.
The application can be found below – we encourage you to apply!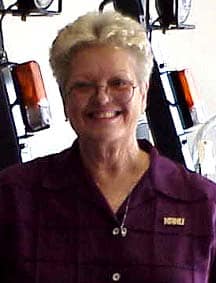 Awarded once a year on 8/14
Award total up to $1,000
Given to women pursuing a career in material handling or related industries