Treasure Coast Forklift Service
NEED SERVICE NOW? CONTACT US
Forklift Repair & Maintenance
Need your forklift fixed fast, or want to schedule a maintenance plan?
We can help. Our team of experienced forklift technicians are based along the Treasure Coast, and they're ready to respond when you need it most.
Local businesses in St. Lucie, Martin and Indian River County have been counting on us for dependable, high quality service for years, and we're here to help you too.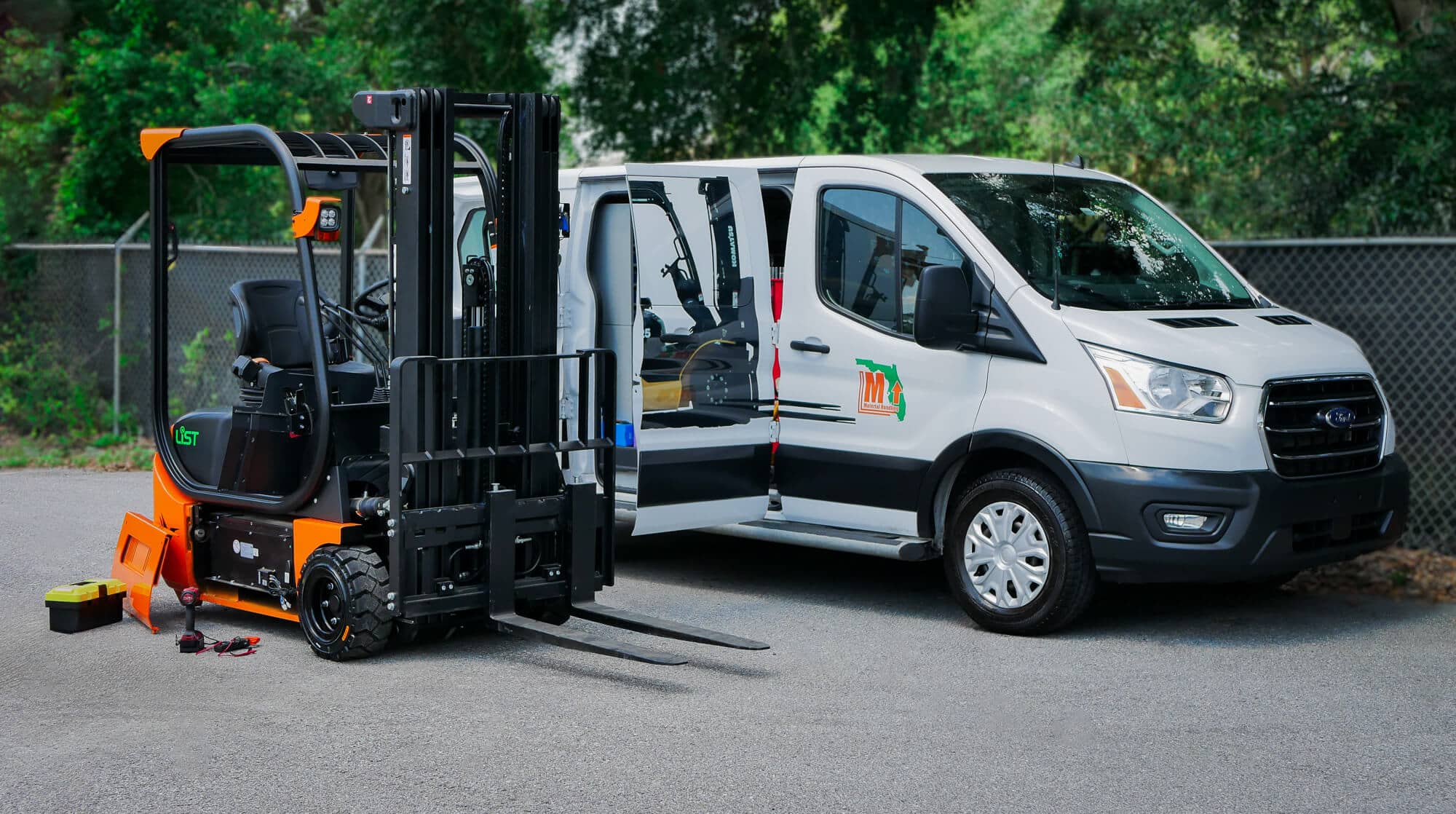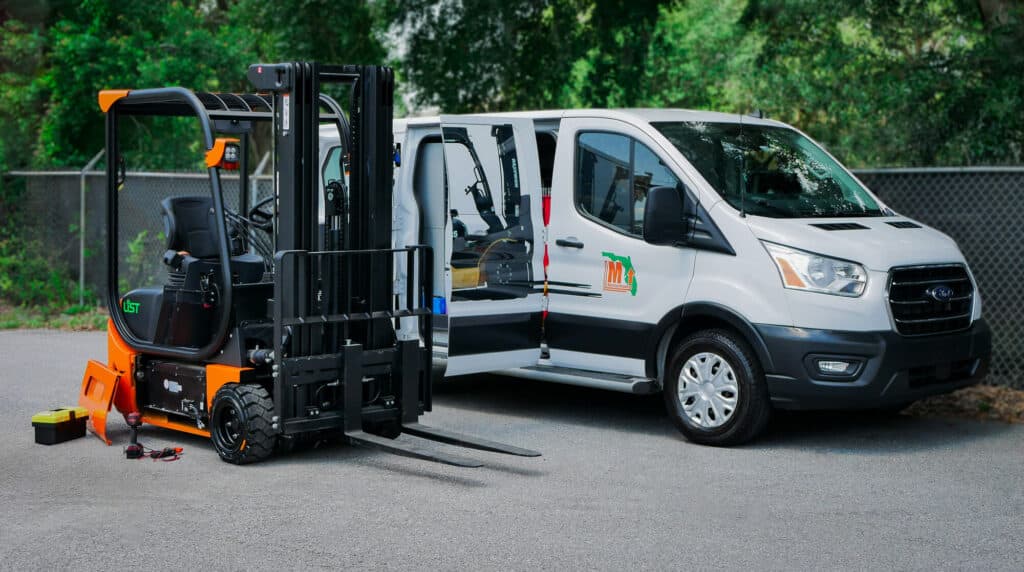 Please fill out the form below to get a quote for forklift service or repair.
We're also available to assist you by phone at (407) 859-8750
Trusted by the Treasure Coast
We're proud to work with some of the area's top companies:
PIPER AIRCRAFT INC. Based in Vero Beach since 1937, Piper Aircraft is an internationally recognized brand of personal, training and luxury business airplanes.
PREMIER CITRUS As Florida's largest agricultural landowners, Indian River County based Premier Citrus supplies top quality produce to brands such as Whole Foods Market, Aldi and Sunkist.
MAVERICK BOAT GROUP With its headquarters in Fort Pierce, Maverick Boat Group produces some of the world's top brands including Cobia, Hewes and Pathfinder. 
UNITED TELEPORTS Provides broadcast television content management and distribution to more than 1,000 TV networks.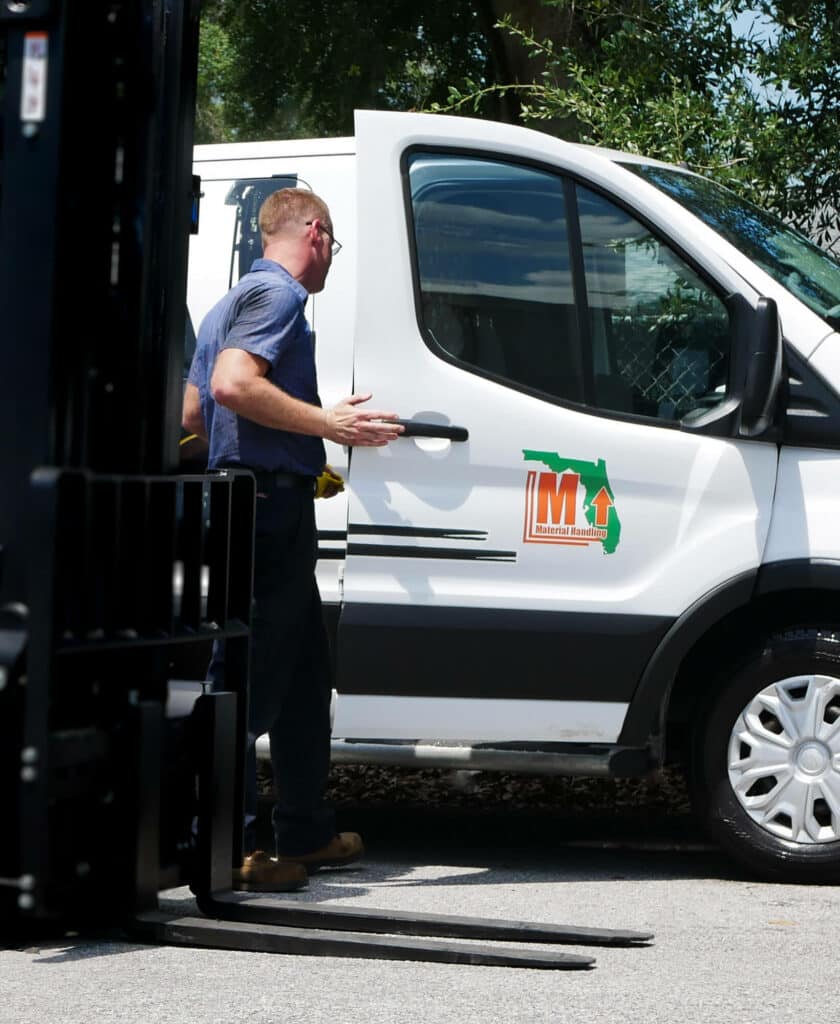 Maintenance made mobile.
A Planned Maintenance (PM) program helps protect your investment by maximizing uptime and increasing the lifespan of your equipment.
With our fleet of mobile maintenance vans, we can provide forklift maintenance services directly at your worksite, which saves time and reduces costs. 
Interested in learning more? We've made selecting a service plan simple. Contact us today and we'll help you find the perfect solution for your needs and budget.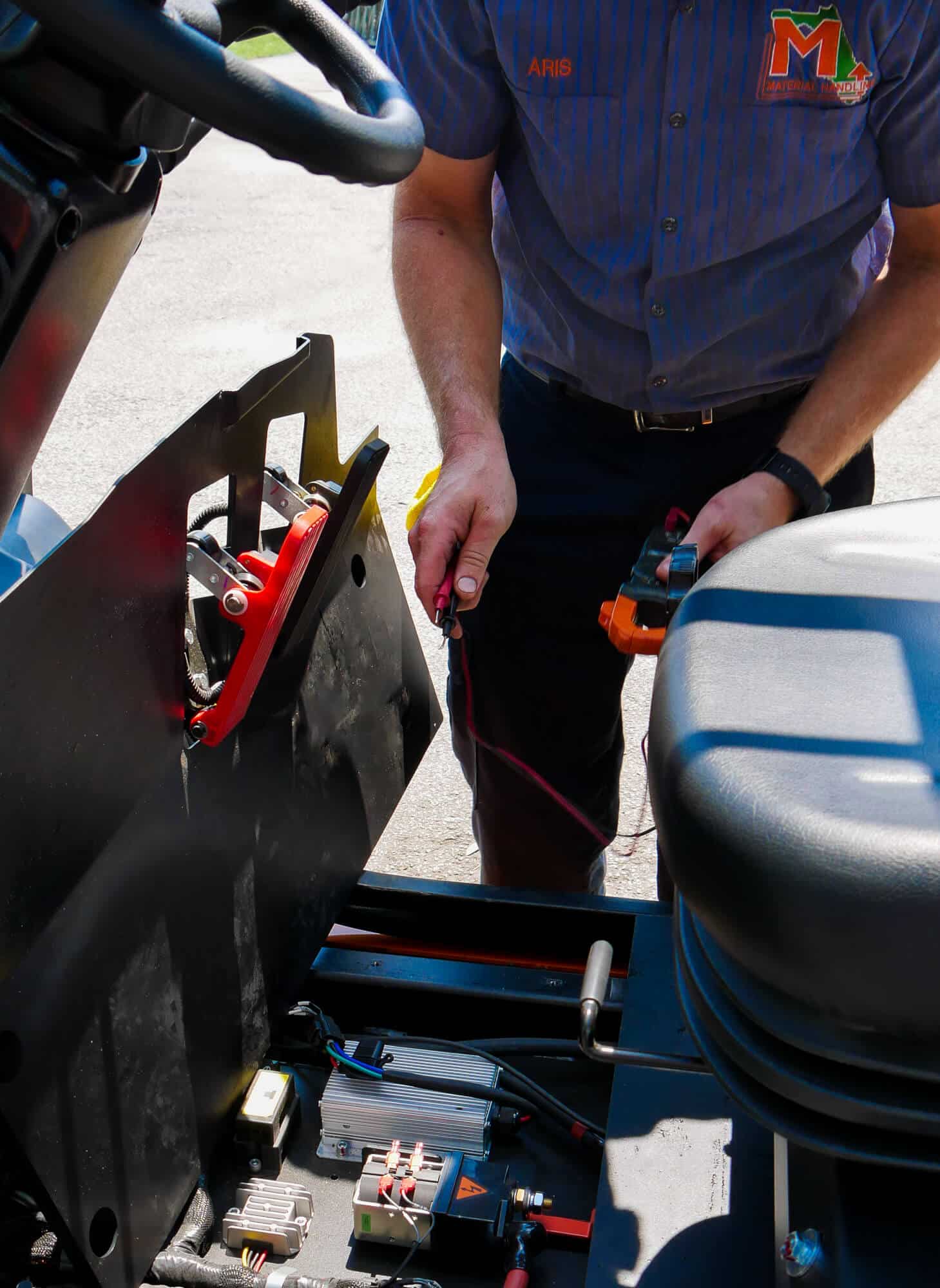 Unplanned downtime? It's time for a change.
We understand that when your forklift goes down, productivity goes down too. Getting your material handling equipment back up and running quickly
is our top priority.
We can repair nearly any forklift issue, including:
Engine Troubles
Battery Problems
Hose & Seal Leaks
Lift Malfunctions
Tire Replacement
Brake System
Accessories
Cooling Problems
We are committed to providing the best
service in the industry. Contact us today.

Treasure Coast Forklift Service Areas
We have a team dedicated exclusively to serving our customers located along the Treasure Coast, including:
Port St. Lucie
Hutchinson Island
Fort Pierce
Vero Beach
Sebastian
Jupiter Island
Stuart
Jensen Beach
Port St. Lucie
Hutchinson Island
Fort Pierce
Vero Beach
Sebastian
Jupiter Island
Stuart
Jensen Beach
Contact us today for assistance with your forklift:
Contact us for more information – we can help with any of your material handling projects. Please fill out the form to the right or reach out using the e-mail or phone below.
REQUEST SERVICE OR INFORMATION