Increased Warehouse Space
Steel Mezzanine Floors - PA
Mezzanines are column-supported platforms built up from the existing floor of a warehouse or large facility. Generally, they are made from steel and are used to create a second or third floor that can be utilized for office space, production space, locker rooms or storage. By building upwards using a mezzanine, the usable space within your warehouse or facility can increase by two to three times. 
Pennsylvania is the fifth most populated state in the U.S. and one of the thirteen original colonies. Home to a diverse economy, including chocolate, transportation and agriculture, we see a frequent need for mezzanines in the Keystone State.
Our team has years of experience designing and installing mezzanine systems in PA.  Our talented staff will not only design the perfect mezzanine for you, but install it as well. 
Our quality of design and installation is the best in the industry – and we like to let our work speak for itself. 
Call us today to talk to one of our experts.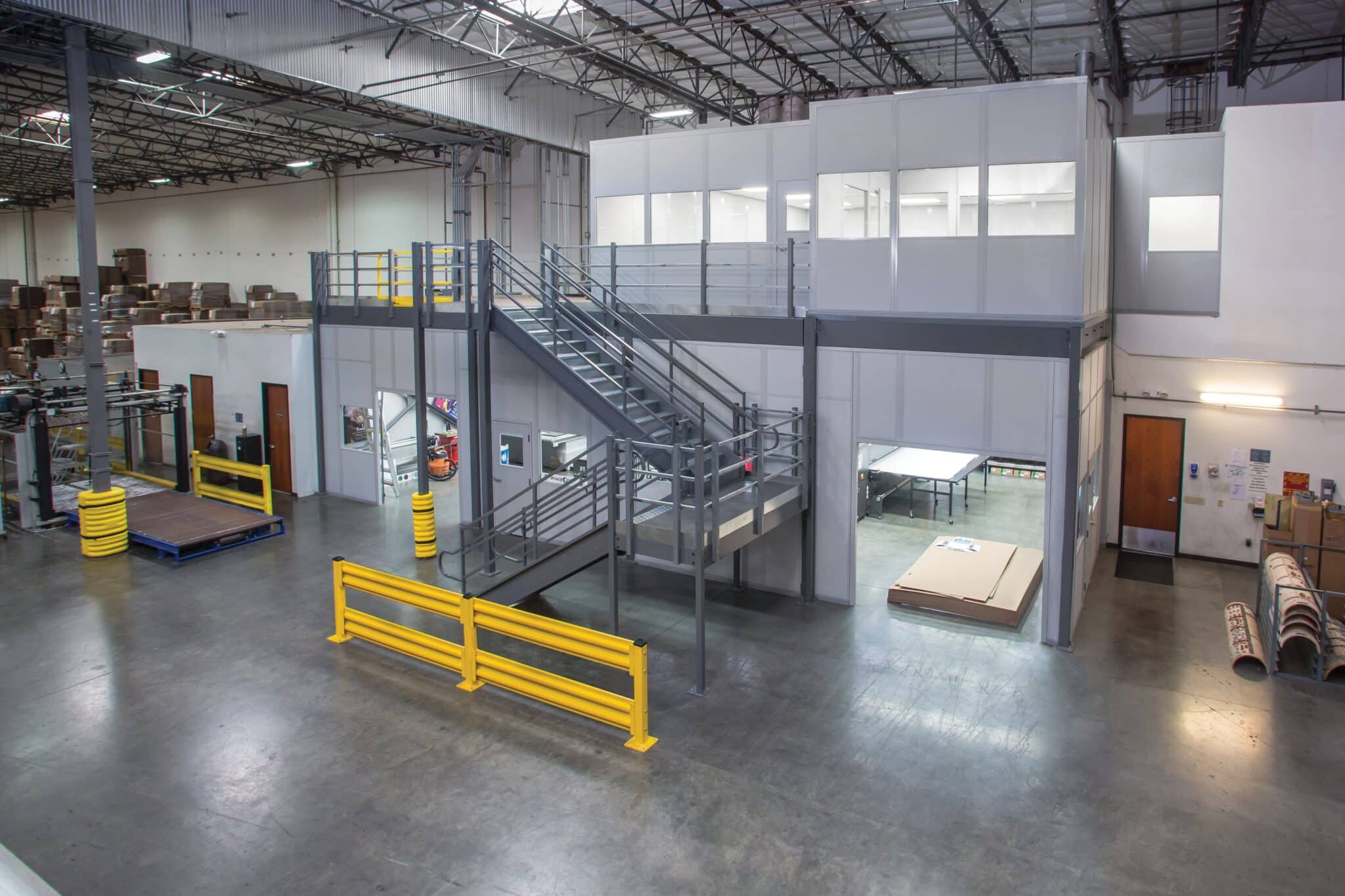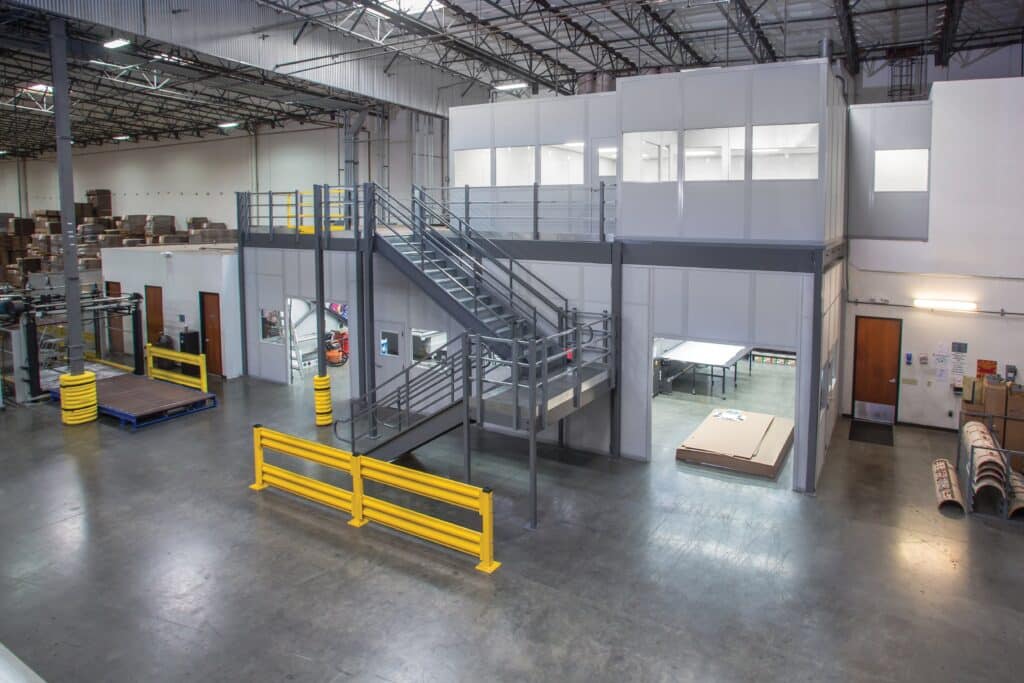 Increase your warehouse space at a fraction of the cost
Quick design, delivery and installation
Modular and can be expanded if needed
Custom designed for your space
Easy removal if necessary

High quality steel and precise engineering means they're designed to last

Easy install of additional mezzanine floors 
Pennsylvania Cities We Serve
Philadelphia
Pittsburgh
Allentown
Erie
Reading
Bethlehem
Scranton
Lancaster
Harrisburg
York
Altoona
Wilkes-Barre
Chester
Williamsport
McCandless
Easton
Lebanon
Hazleton
Pennsylvania Mezzanine Applications
Call Us About Our Mezzanines
Contact us for more information – we can help with any of your material handling projects.
From conception to installation – we offer complete services for your new mezzanine project in Pennsylvania. Whether you're in Philly or Pittsburgh, Erie or Harrisburg, our team is ready to get you the perfect solution to your space problem.
Please fill out the form to the right or reach out using the e-mail or phone below.