NEW STYLE INTERLAKE VS. OLD STYLE TEARDROP RACK
To begin, New Style and Old Style are terms for two different types of Interlake Mecalux beams and uprights. The Old Style name ironically uses the most common design today (teardrop), while the New Style was "new" at it's time and has managed to keep that name despite it being out of production. The industry never fully adopted the "New Style" and the Old Style (teardrop) remains the most popular today – primarily due to it's universality, easy assembly and efficient manufacturing.
Firstly, when deciding on which type of pallet rack you need it is important to know the main differences between each. The majority of people use the Old Style but the New Style wide-shaped design by Interlake is commonly found on the used market. Old Style uprights can support both New and Old Style beams, but a New Style frame can only work with New Style beams. The biggest difference between New and Old Style are in the upright frames. However, for Old Style beams they have a circular connector and New Style beams use a shaved pin shape. Old Style beams work only with Old Style frames and New Style beams work with both New and Old Style frames.
In conclusion, the universal design of Old Style means you can add to an existing pallet rack you own more easily. Because of the construction of the Old Style system it speeds up the manufacturing process considerably. This is one of the most known confusions when it comes to explaining pallet racks and making sure you know which you may have is important. If you still have questions or comments about different styles of pallet racks please contact us or visit our pallet rack page here.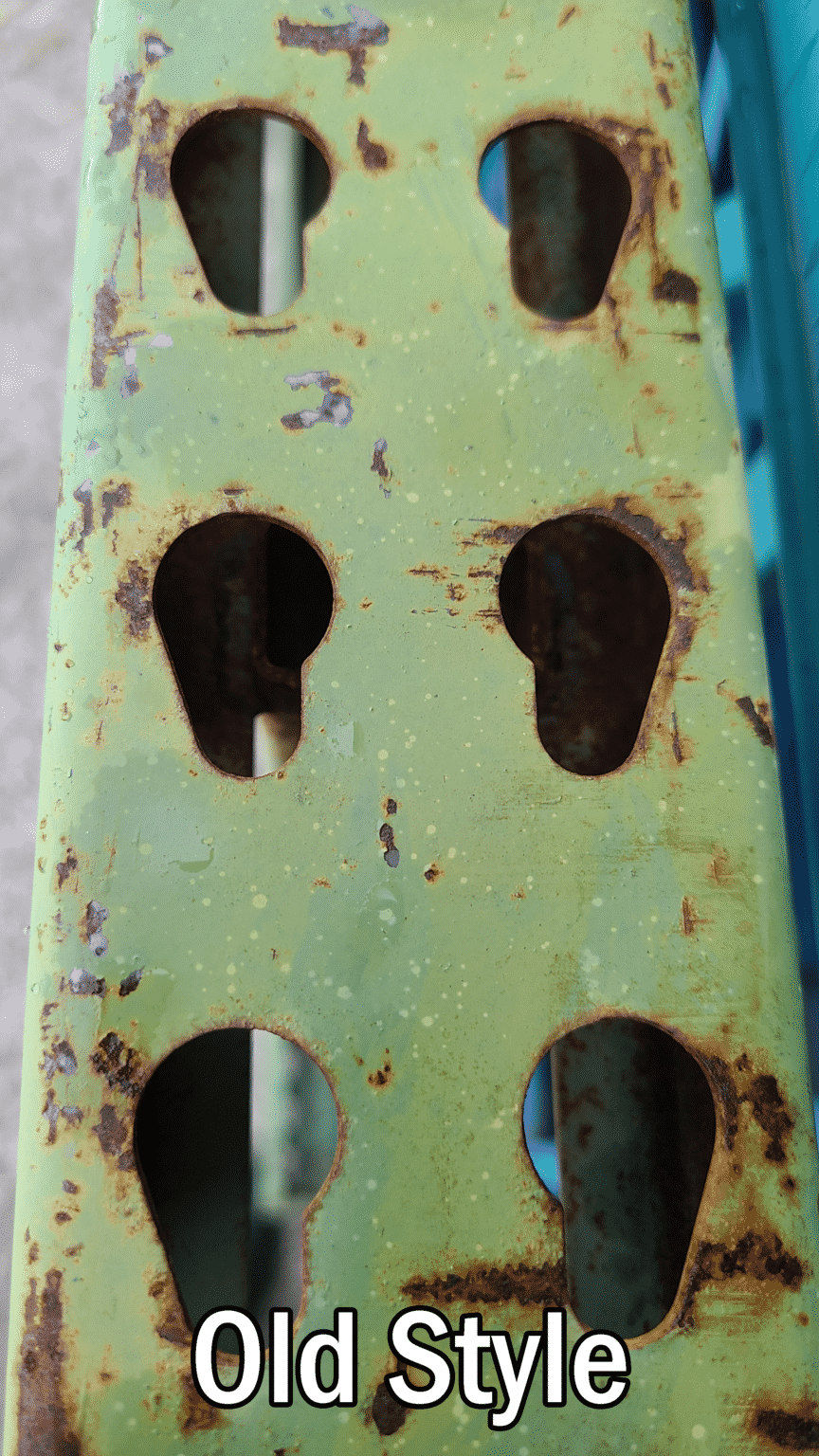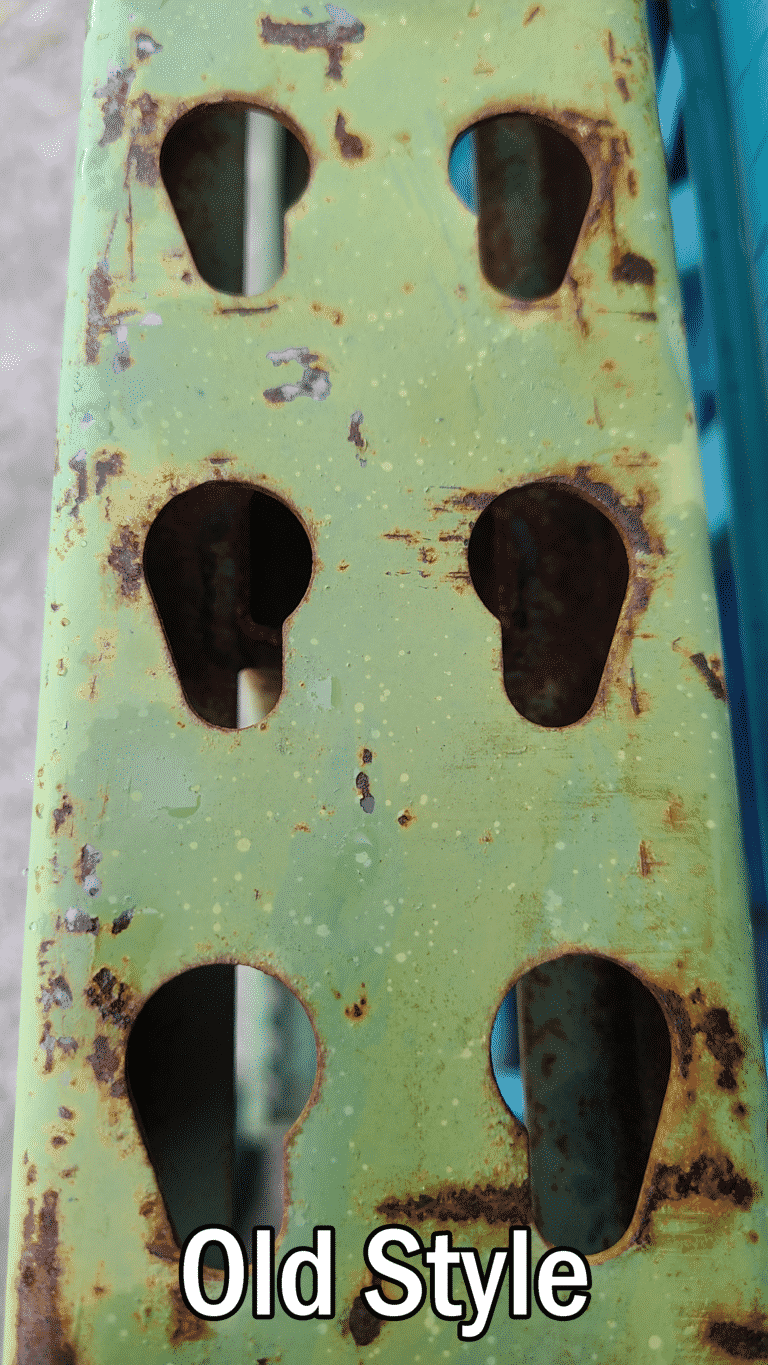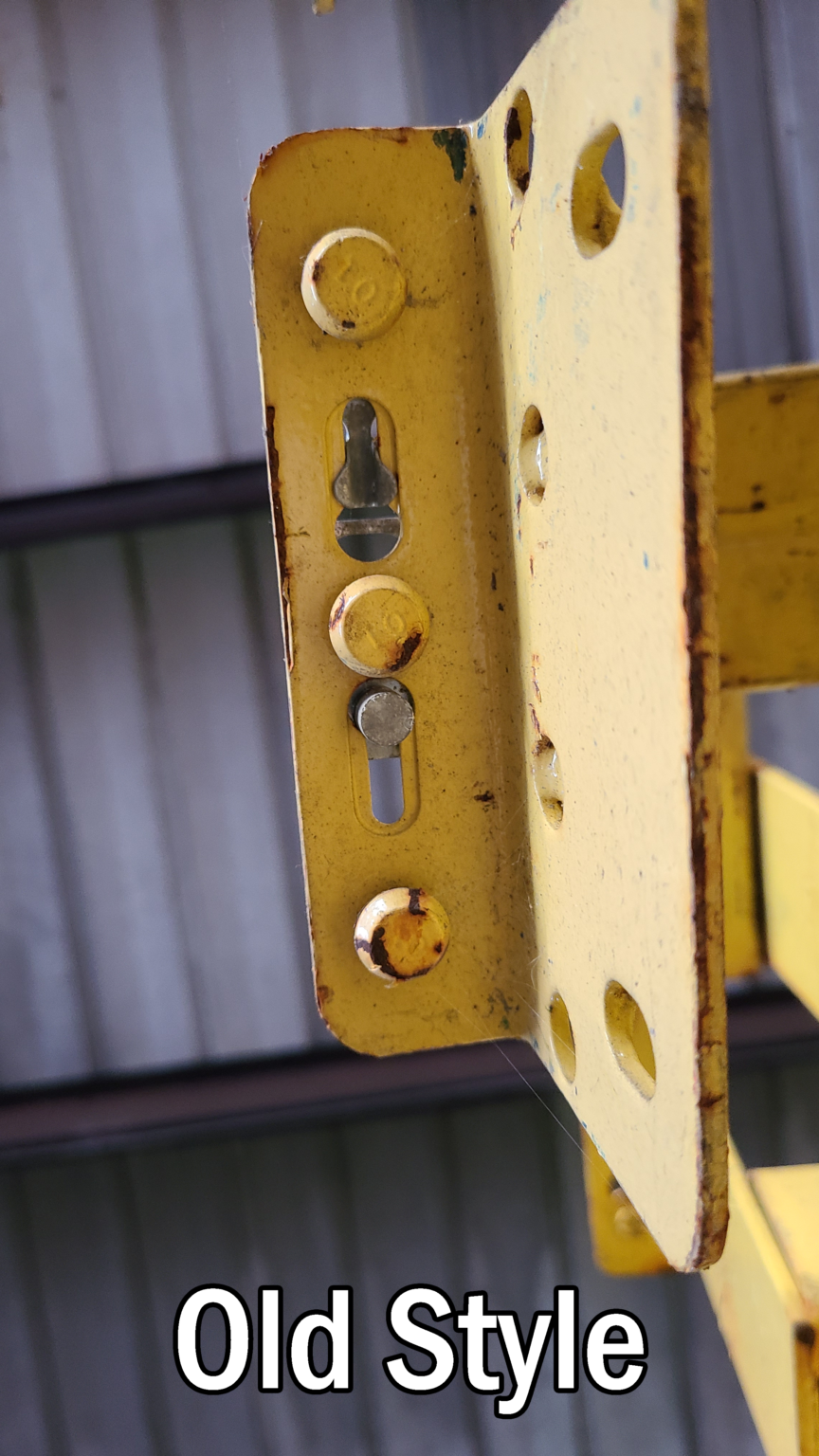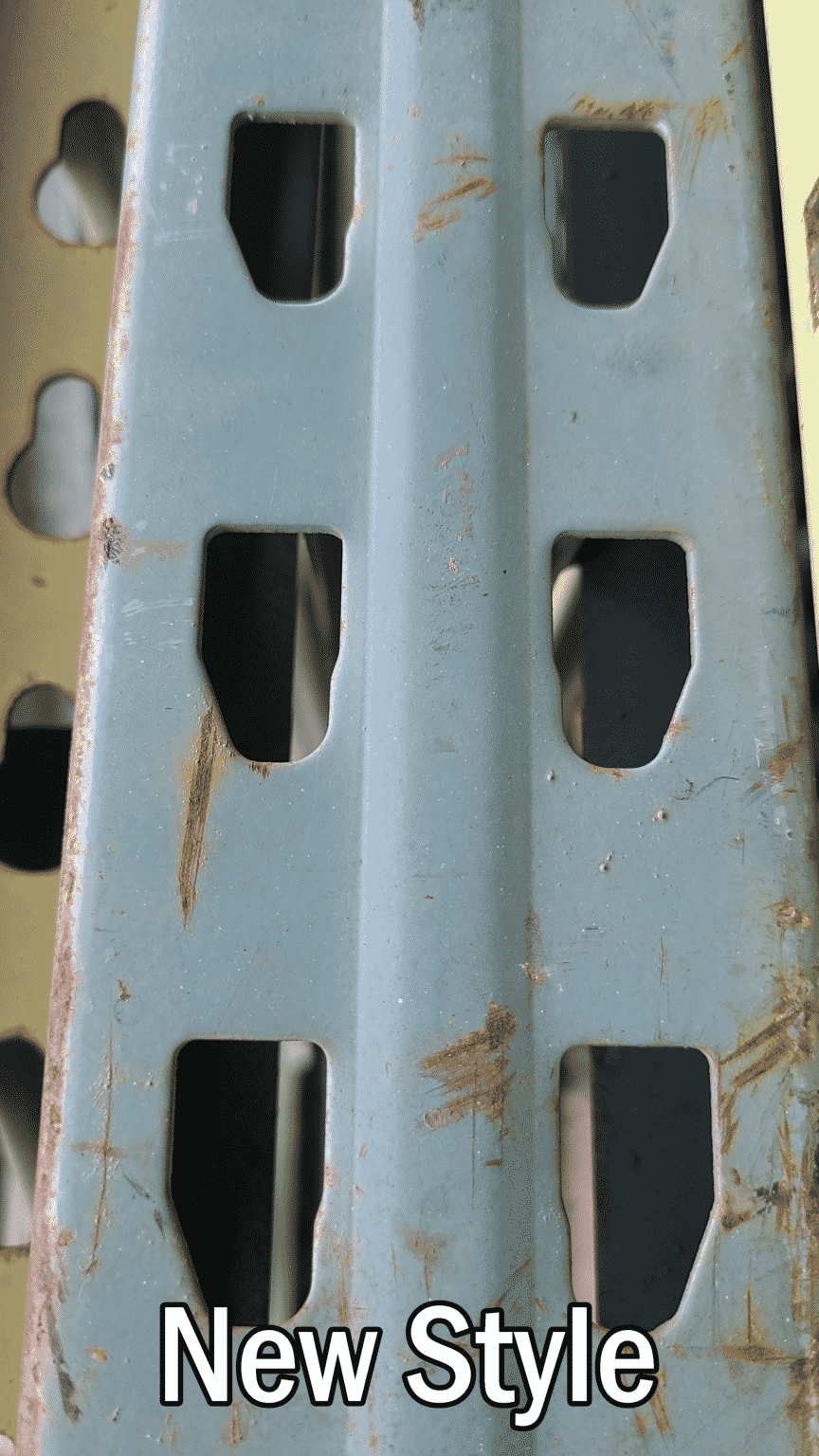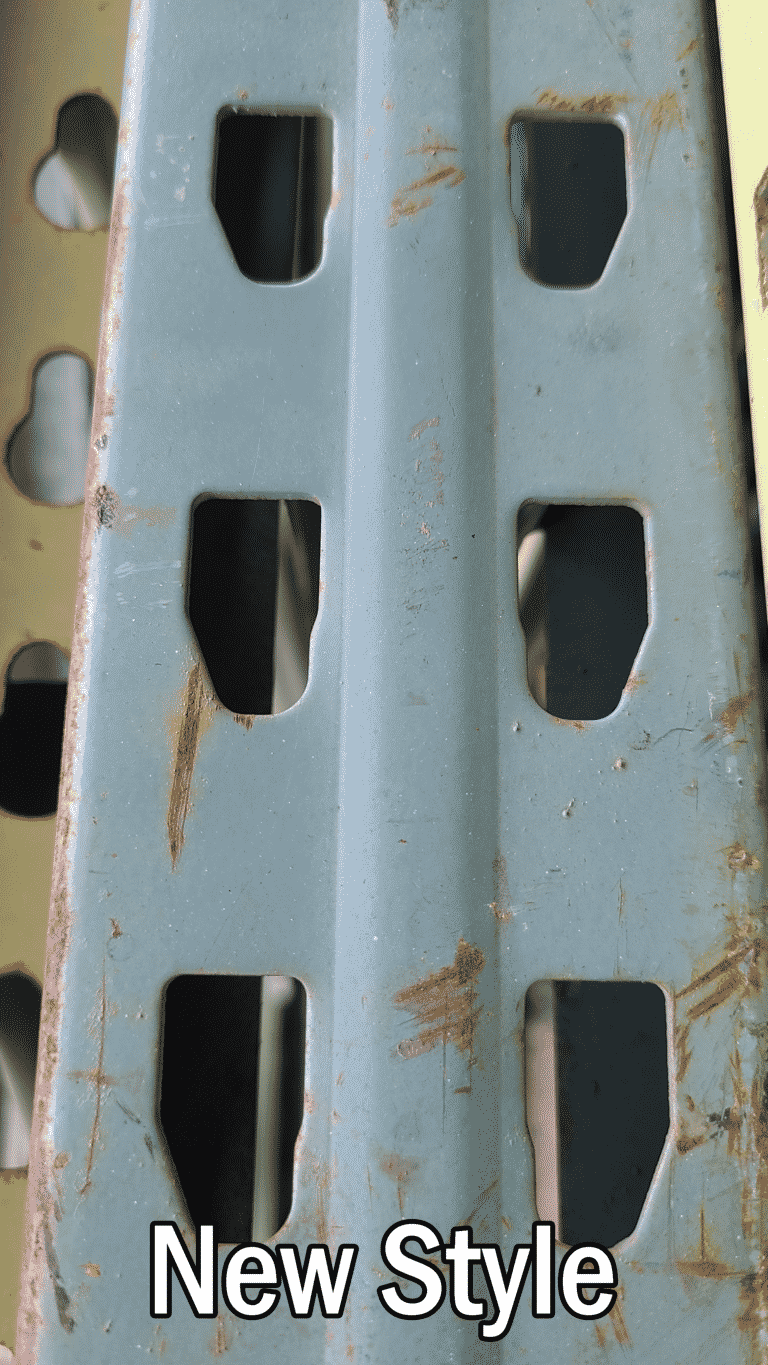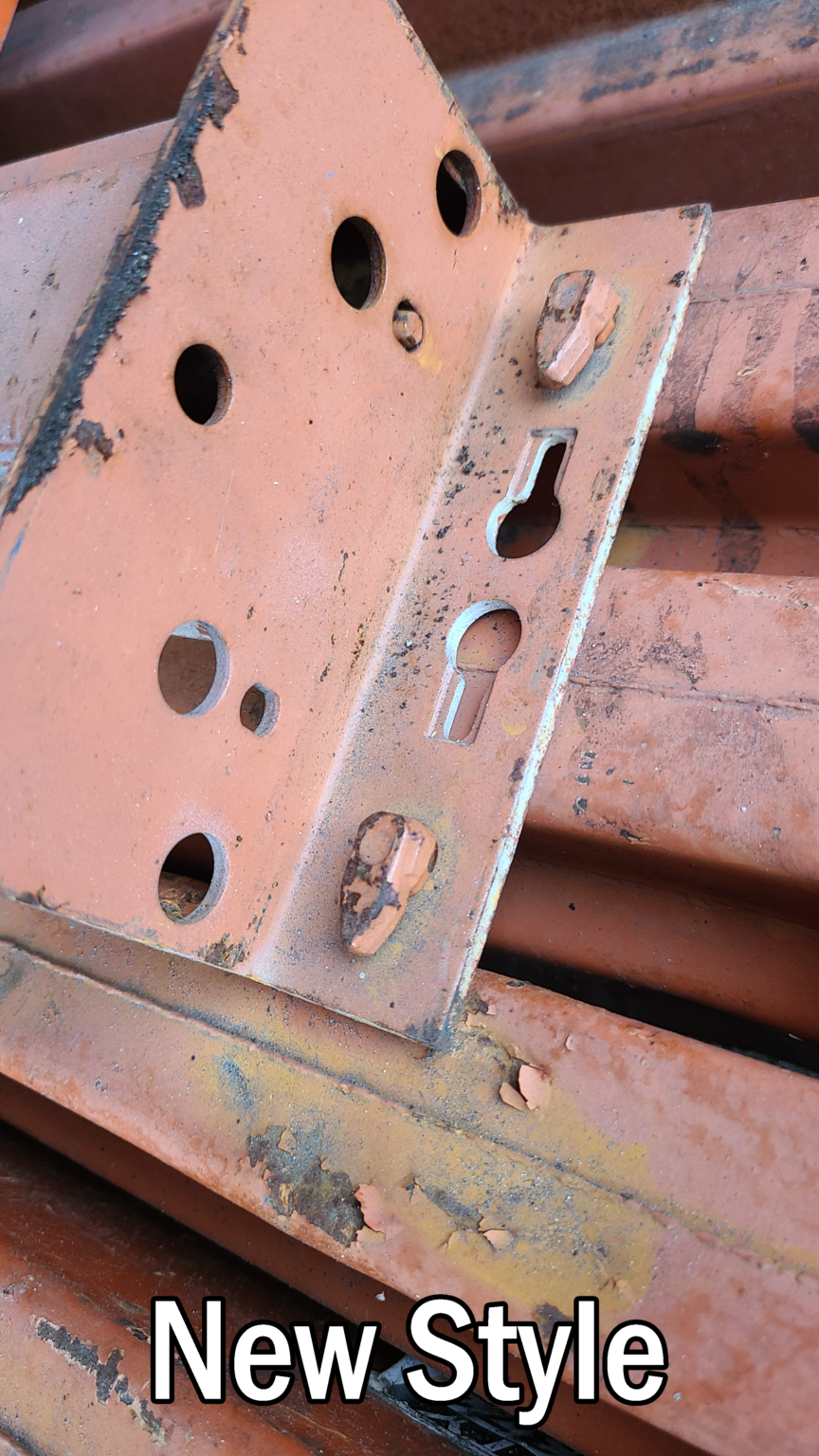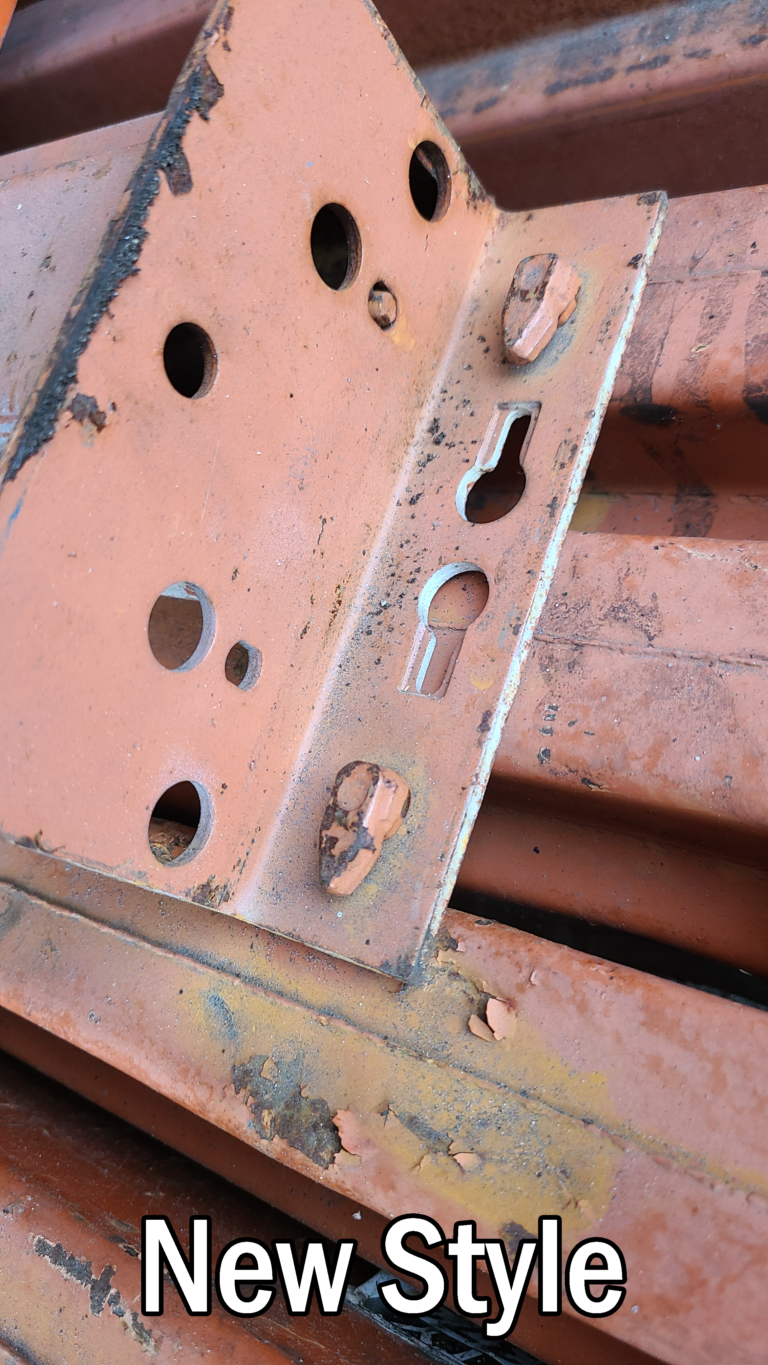 Find out more about our Pallet Racking Systems
Contact us for more information – we can help with any of your material handling projects. We offer a wide variety of shelving and racking solutions for your warehouse. Please fill out the form to the right or reach out using the e-mail or phone below.