Pallet racks are storage structures that allow multiple levels of palletized materials to be stacked, maximizing the storage efficiency and capacity of your warehouse. They come in a variety of different styles, each with a unique set of pros and cons. The right choice for your warehouse depends on your budget, products and goals.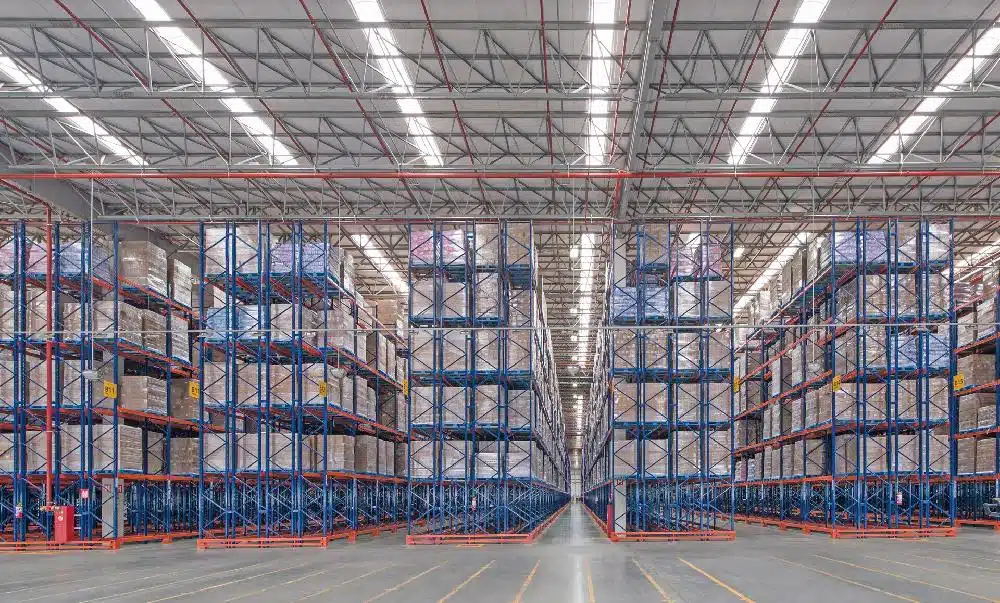 Selective pallet rack is the most common type of racking, commonly seen in warehouses around the world. It is referred to as selective because material can be "selected" from any pallet position without having to move another pallet. This makes it most efficient when you have a wide variety of SKUs. In addition, selective rack is typically the cheapest per pallet position. On the other side, this type of rack is not always the most efficient when compared to the other styles below.
This type of racking configuration utilizes the depth of the warehouse, where each bay can be up to six pallets deep. Pushback racks are designed with railings that are tilted very slightly forward and wheeled carts in each pallet position. Using gravity, when the first pallet is removed, the pallets behind it can slide forward. This reduces the number of aisles compared to selective racks and consequently increases storage density. This type of pallet should only be used for non-perishable products, as it is a last in, first out system.
This system is a similar concept to the push-back, except the inclined rail has rollers instead of carts. They have the benefit of either being a last in, first out system if loaded from the front, or a first in, first out system if being loaded from the back. A downside to this system is that it often needs a complex motion and braking system to control the pallet speed.
These types of rack are most beneficial for a smaller warehouse storage space, as they are designed to maximize the space available. They can double the number of pallet positions when compared to selective rack. This is achieved by having the pallet rack roll along a track – racks can be stored tightly together until product from a given rack is needed. The rack can then be separated and the requested pallet can be retrieved.
This style of pallet racking allows forklifts to drive directly into the bays – a single pallet position can be designed to go 6+ pallets deep. Similar to both pallet flow and pushback, drive-in/drive-through rack maximizes storage capacity when compared to traditional selective rack. Drive-in is typically used for LIFO applications, whereas drive-through is used for FIFO applications. Drive-in/Drive-through configurations are ideal for high volume, low SKU operations and can be utilized with perishable or non-perishable goods.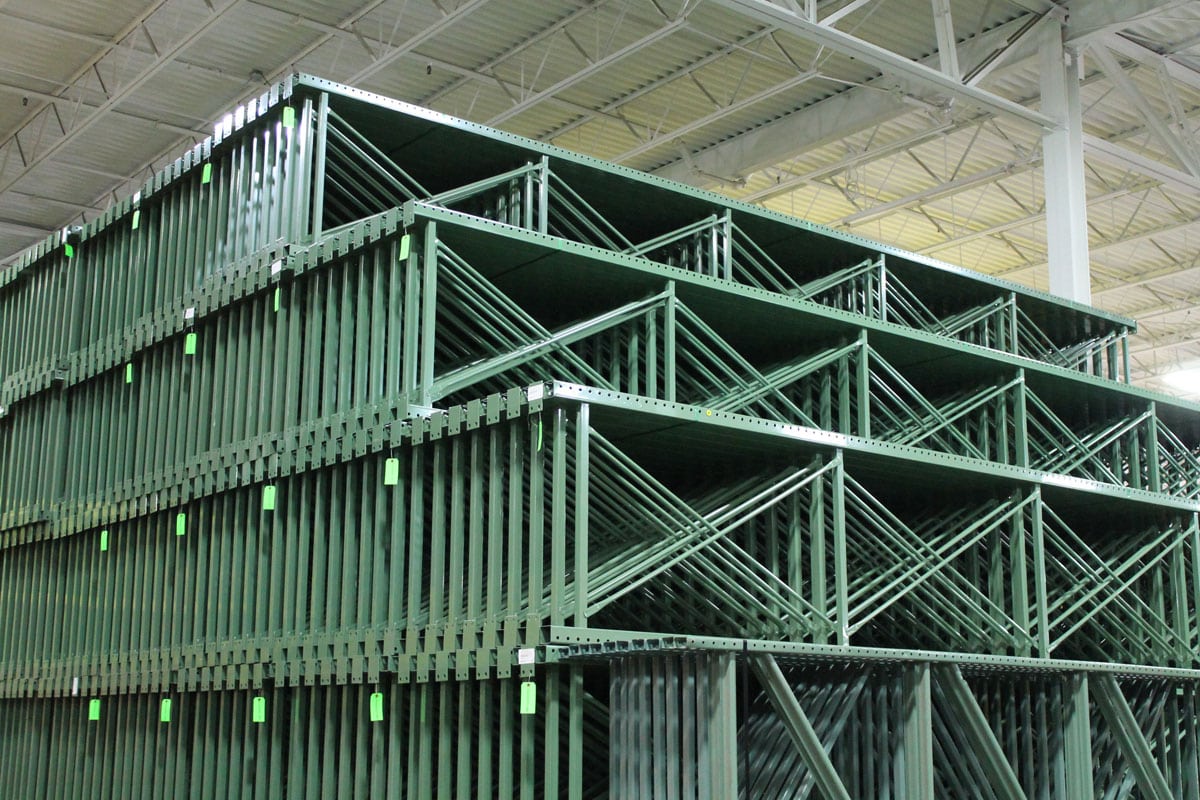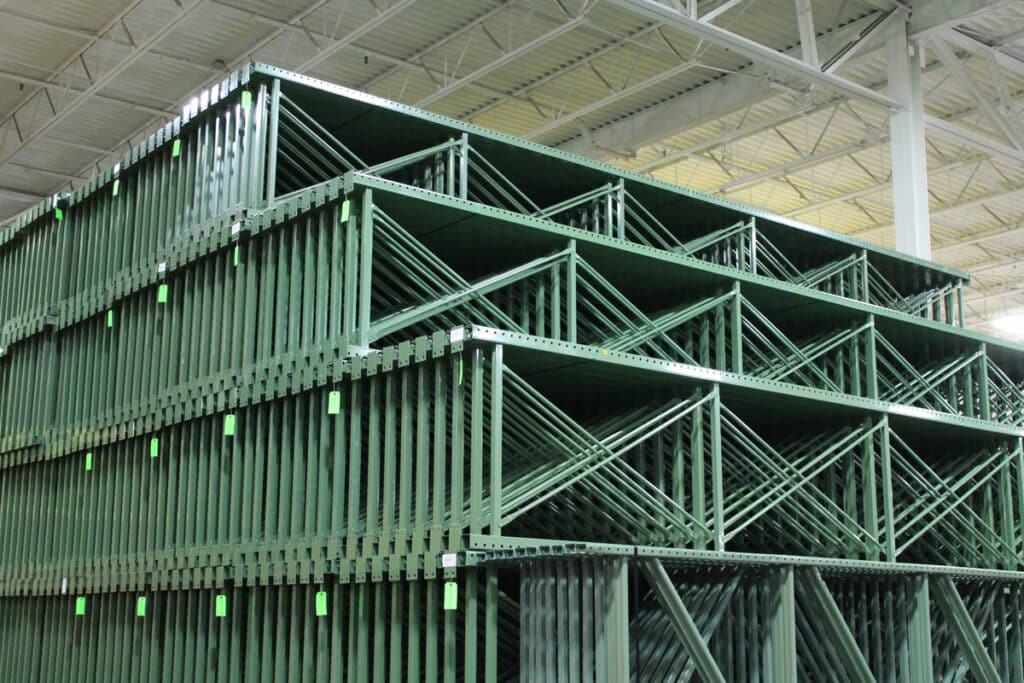 Pallet rack comes in a wide variety of styles each with their own set of pros and cons. Selective racking is the standard, seen commonly in warehouses around the world. It's affordable, reliable, easily available and can be found on the used market. The other styles of rack are often designed specifically for certain applications and are not as common on the used market. The price per pallet position is often higher, but the increased investment can be worth it for the higher storage density.
Like our stuff? share our page!